I had a wonderful time spending Independence Day in NYC Today show crew sharing some last minute Independence Day entertaining tips!  Click below to watch the segment and keep scrolling for more entertaining ideas.
There's nothing more American than a 4th of July parade, so load up the kids + bikes + wagons to make some patriotic memories!  For the toddlers, a wagon is the way to go; we just painted the wooden part with a light blue glow-in-the-dark spray paint and then added cute little banners and pinwheel medallions made out of patterned craft paper.  Older kids will love the opportunity to decorate their own bikes using traditional crepe paper in the wheels and making their own medallions using craft papers mixed with patterned cupcake wrappers!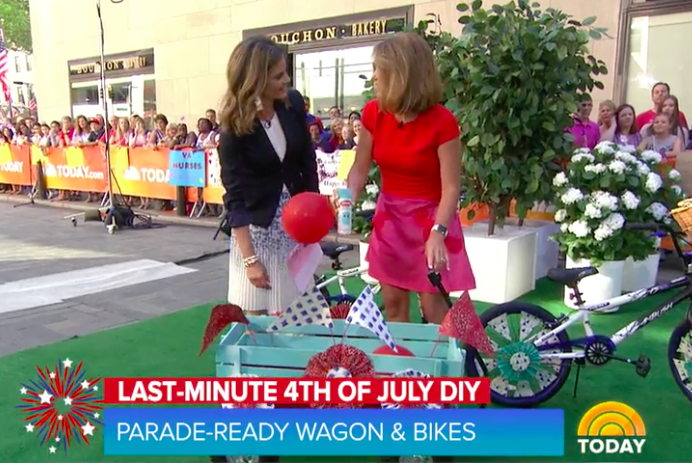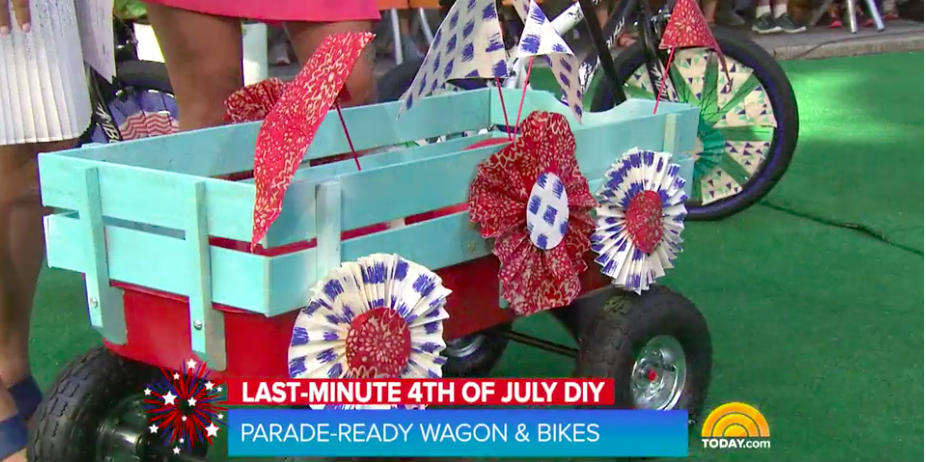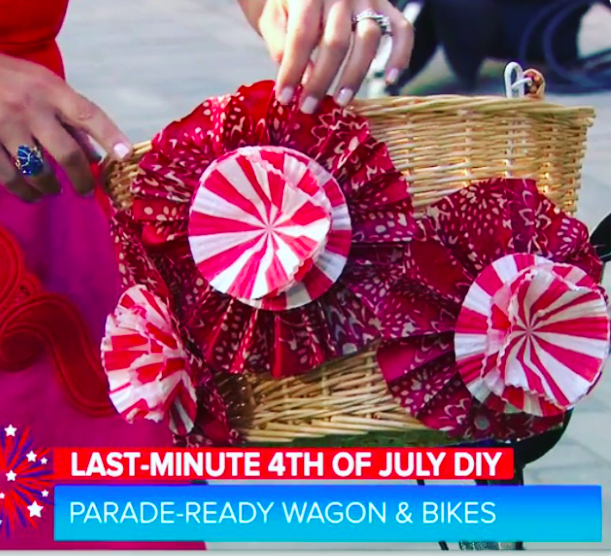 Bring some larger than life patriotic decor to your yard too!  First, pick out a design for your stencil (these an either be purchased or you can DIY it from cardboard).  Then, add color using chalk spray paint.  Not only is this an adorable decor idea, but the spray painted designs can be incorporated into outdoor games as well, like tag, Twister, kickball, etc.  Then, either wait for the first rain to wash away or take a hose to your front yard to wash away.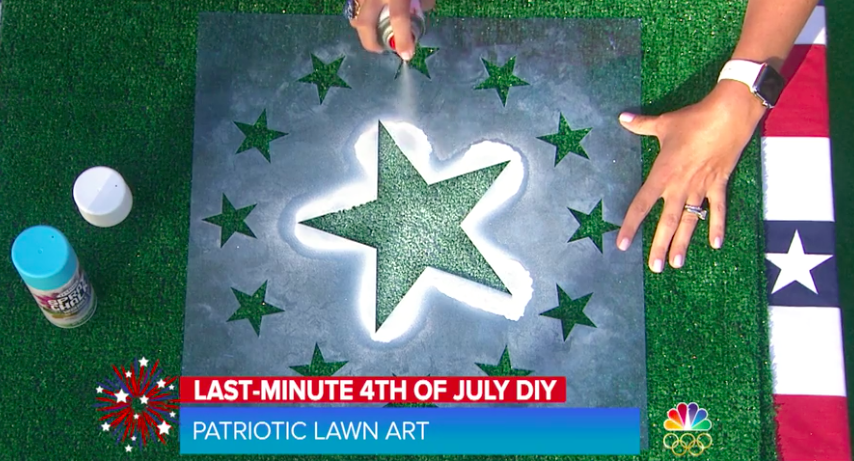 Everyone loves a party favor, especially when they are tasty or practical.  Little favors can be places in picnic baskets for presentation and the options for filling the baskets are endless.  Festive favors like noisemakers, sparklers, and glowsticks are sure to be a hit.  And a little red, white, and blue bag of treats (made from blue and white M&Ms with red Twizzlers) will cure any sweet tooth.  And of course, a bottle of water will help everyone stay hydrated in the high temps.  All of these simple little treats can be "prettied up" by simply adding some personalized printables, and there are SO many adorable and free options you can easily find online.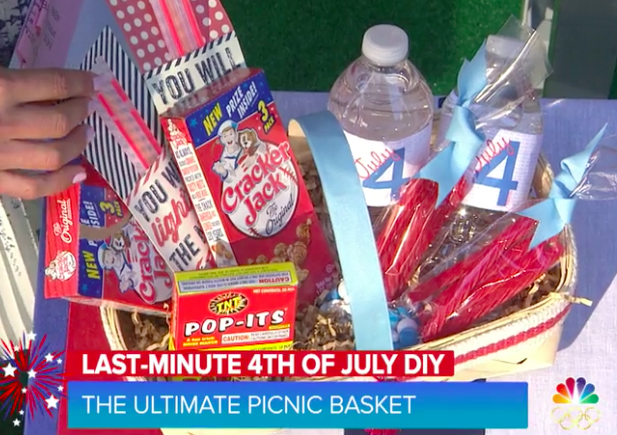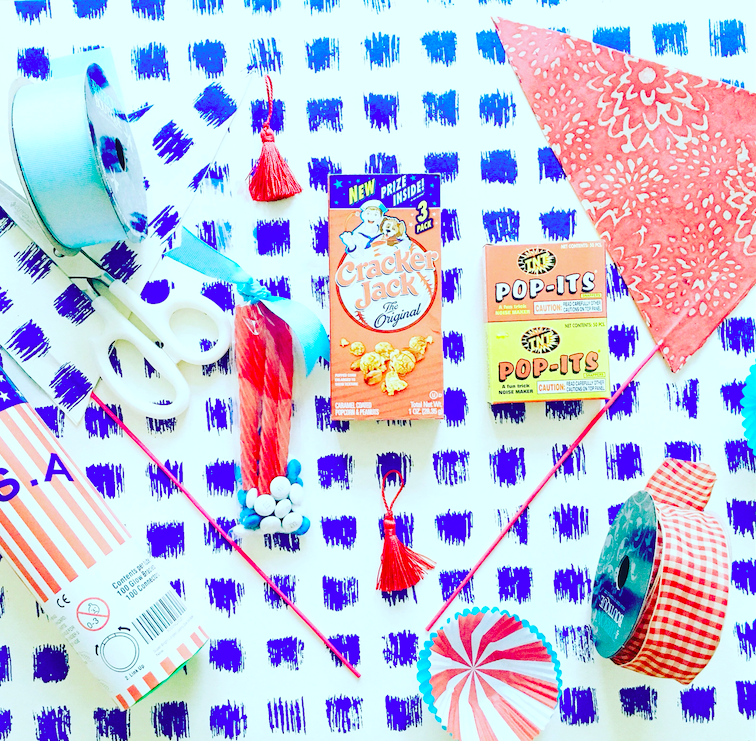 When it comes to the food, keep it simple because no one wants to miss all the fun and spend the day in the kitchen!  So try this grocery store hack: purchase a pre-made white round cake or sheet cake and decorate it in a star or flag pattern using strawberries, raspberries and blueberries.  It's both festive and you can even convince yourself it's healthy enough for a second piece 😉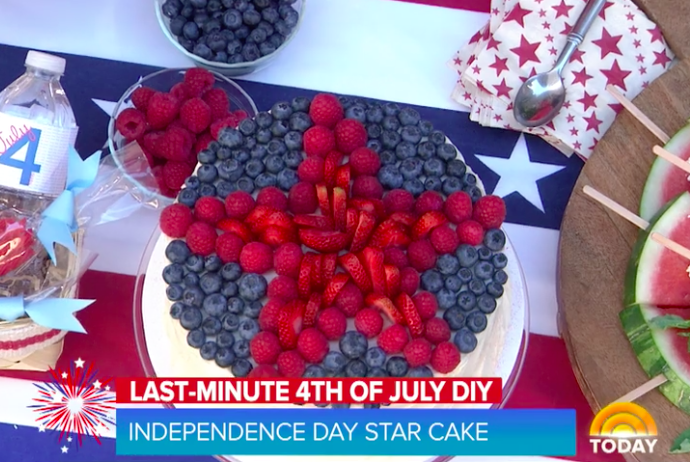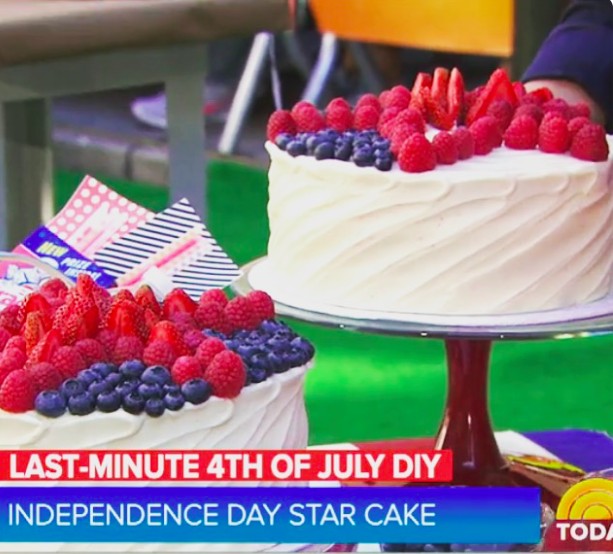 Elevate the traditional watermelon slice by putting them on a popsicle stick for easier serving and garnishing with fresh basil and feta cheese.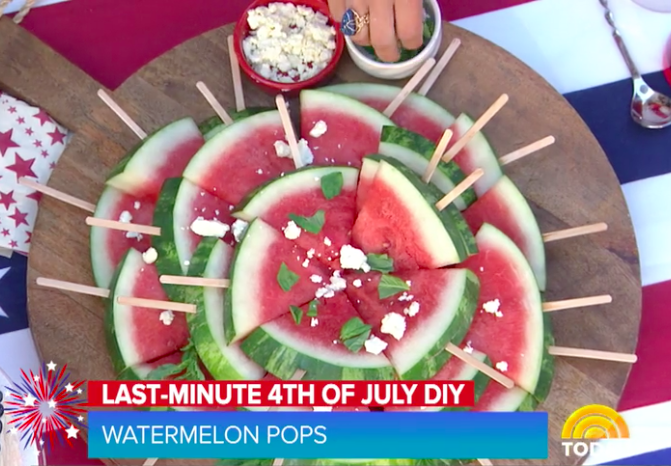 For a patriotic drink that the kids will be sure to love, try this layer "Bombs Away" drink.  The trick here is to make sure the glass is filled with ice (try using some star-shaped ice molds!) and to pour very slowly!  First, add a layer of cranberry cocktail juice, then a layer of a white sports drink, then top it off with a blue punch layer.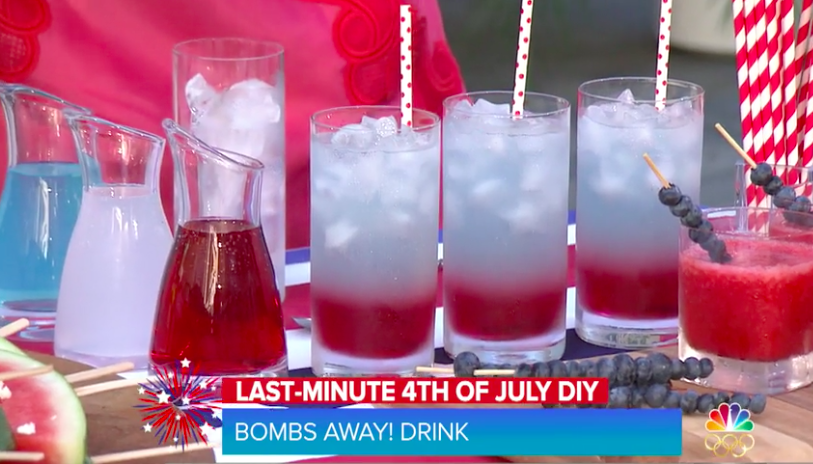 For the grown-ups, these "Strawberry Sparklers" will be sure to please.  Mix pureed strawberries with a little bit of lime juice, simple syrup, sparkling water and vodka to create a refreshing summer treat.  Garnish with blueberries on a skewer and voila!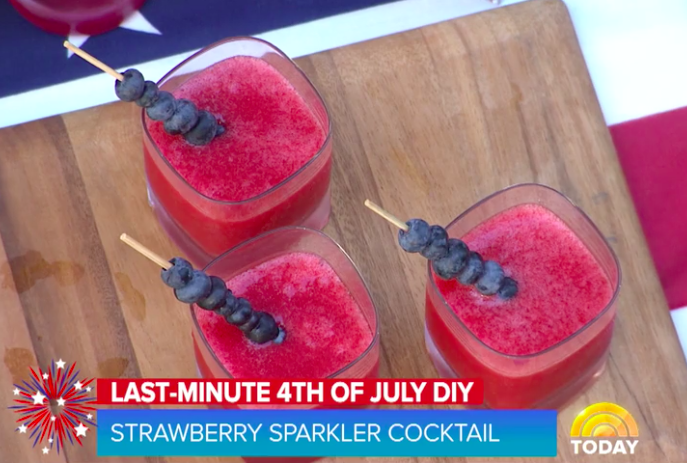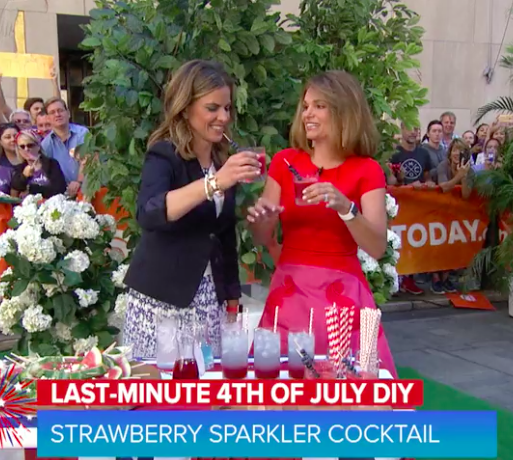 Cheers!
-JJ