The arrival of chilly evenings is the perfect excuse to gather a few friends for a festive autumn get together.  And while pumpkin spice lattes might be the morning obsession of millions,  why not  try this grown-up version for a fall soiree?
This indulgent cocktail is spin on the everyone's fave fall dessert favorite, pumpkin pie!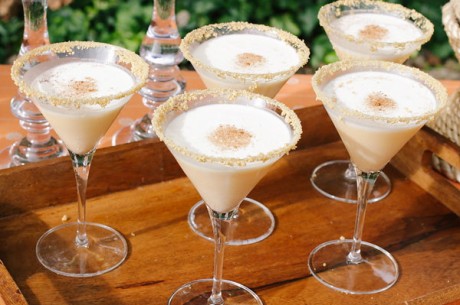 Ingredients (makes 6):
Graham cracker crumbs and honey for rimming glasses
2 cups Milk
12 Tbsp Pumpkin Puree
9 oz Vanilla Vodka
6 oz Creme de cacao
Pinch pumpkin pie spice (or cinnamon or nutmeg)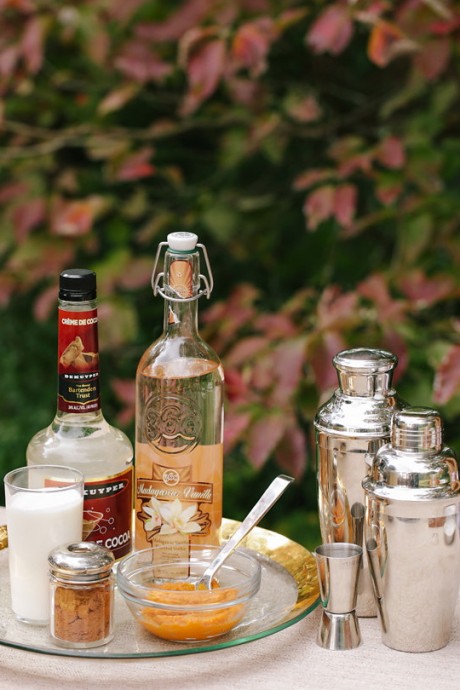 1. Place graham cracker crumbs in a shallow dish.  Coat rim of martini glass with honey and dip into graham cracker crumbs to garnish.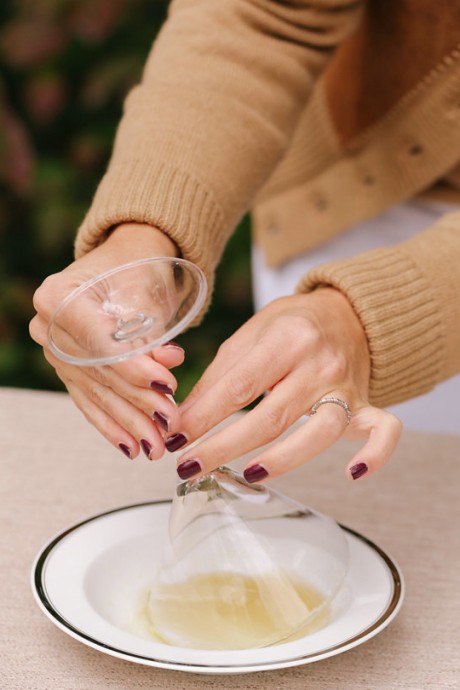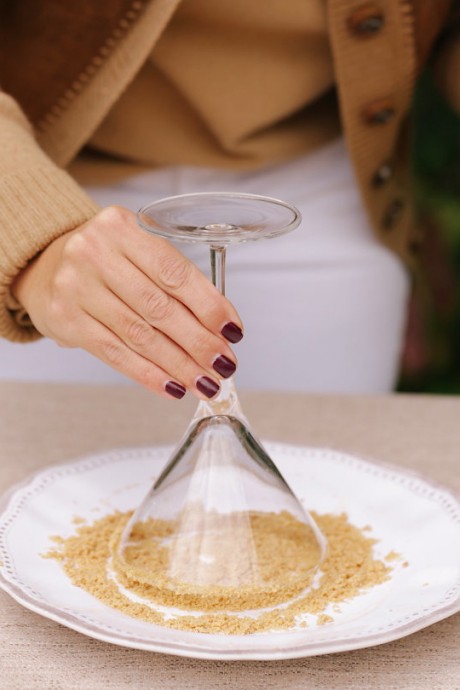 2. Combine milk and pumpkin puree in a cocktail shaker and shake to combine.
3. Pour in vodka and creme de cacao and add ice.  Shake well and strain into glass.
4. Garnish with a sprinkle of pumpkin pie spice.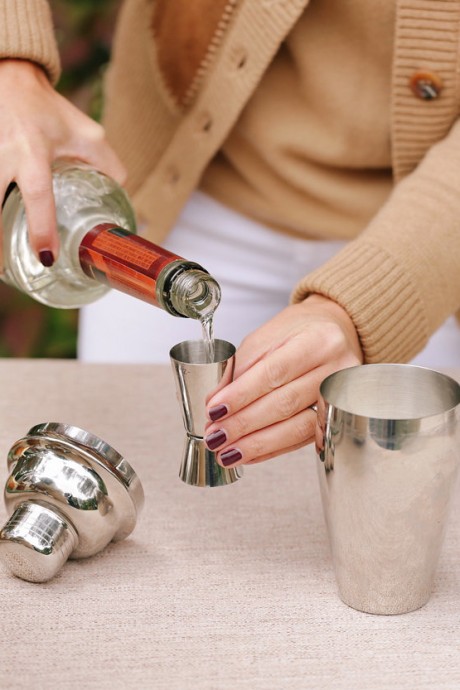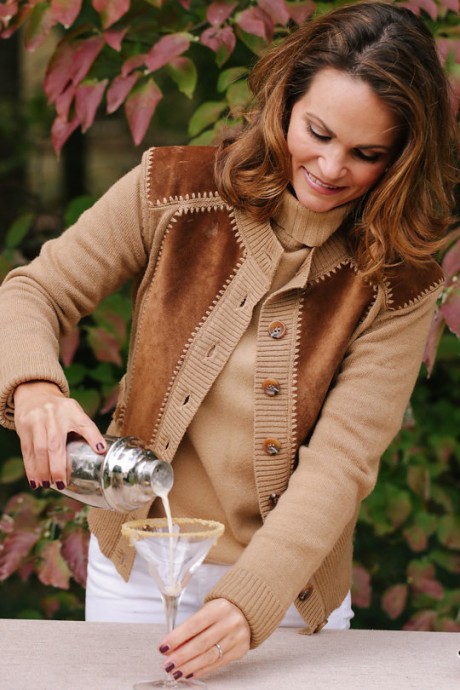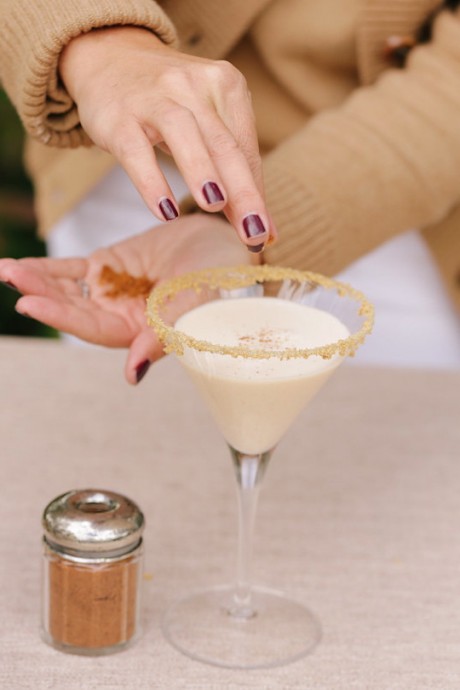 Add some DIY "mumkins" to complete the cocktail party tablescape!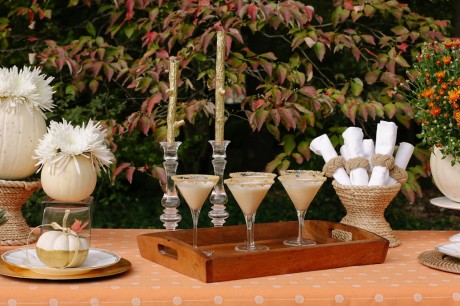 CHEERS!
-JJ