Whether kids or grown-ups, everyone likes to feel appreciated…and Valentine's Day is the perfect excuse to show the love!  And who doesn't love a sweet treat?  To really add a special touch this year, try out some of these adorably punny and nostalgic homemade Valentines.
There's Nobody I Love S'more Than You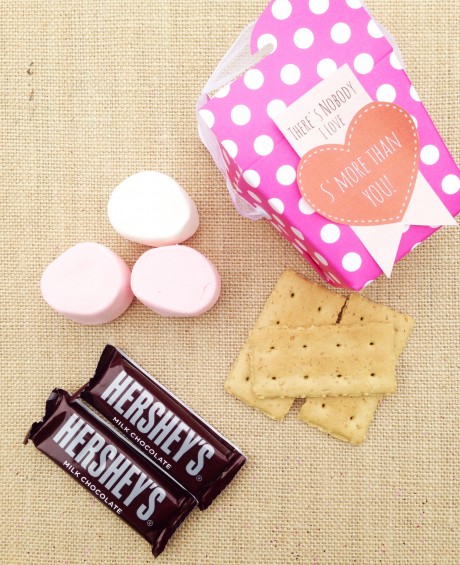 What better way to spend a cold Valentine's night than with a cozy fire and s'mores?  Add a couple of small graham crackers, pink marshmallows, and fun-sized Hershey candy bars to cute little treat boxes and complete with a cute little tag printed on card stock.