Hola!  Gather your best amigos for a fabulous fiesta because it's Cinco de Mayo!  Cinco de May (or, the fifth of May) is a Mexican holiday commemorating Mexico's victory over the French in 1862.  But for many Americans, the day is associated with celebrating Mexican-American culture…and food!
This year, I was so excited to be able to spend the day celebrating in Chicago with the WCIU Crew–click HERE to catch some of my favorite entertaining tips and recipes for hosting your own south-of-the-border fiesta.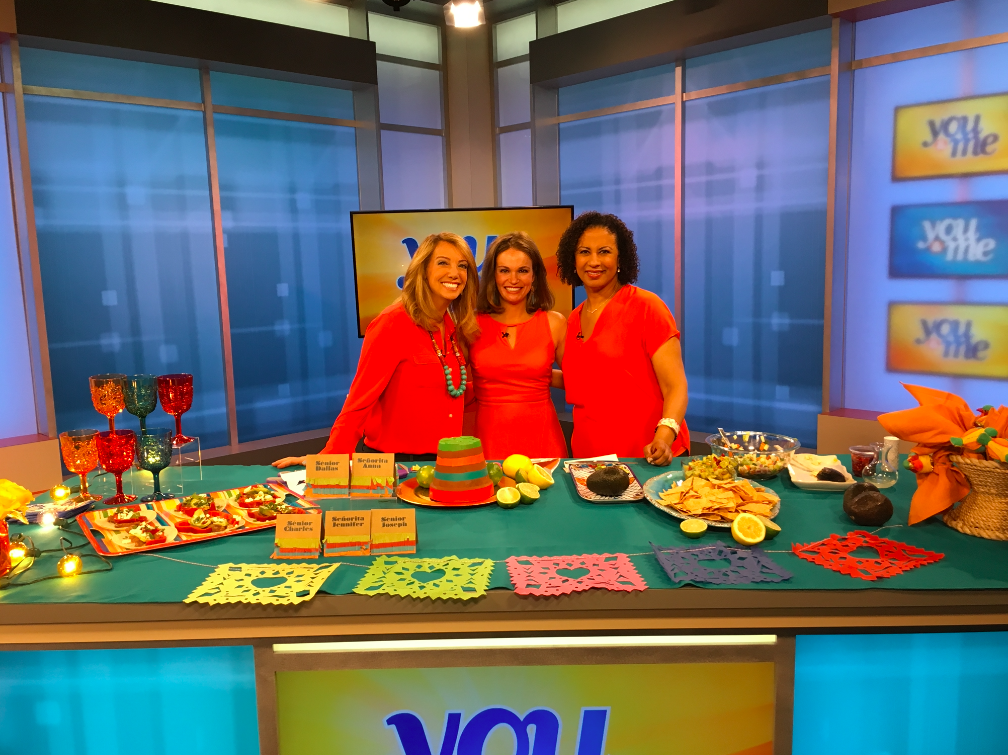 First things first–time to decorate!  Early May is the ideal time to get outside and enjoy patio weather, and outdoor parties are decidedly unfussy and fun.   We absolutely love using colorful melamine and acrylic dinnerware for an outdoor (unbreakable) soiree.  These goblets from Pier 1 are inspired by vintage glassware and come in 4 vibrant colors that mix and match with the multi-colored Carmelo dinnerware collection.  Add some casual grocery store flowers like Gerber daisies or colorful carnations into eclectic and colorful glassware as a centerpiece.  Then just throw in some patterned napkins and whimsical napkin rings and consider your table officially set!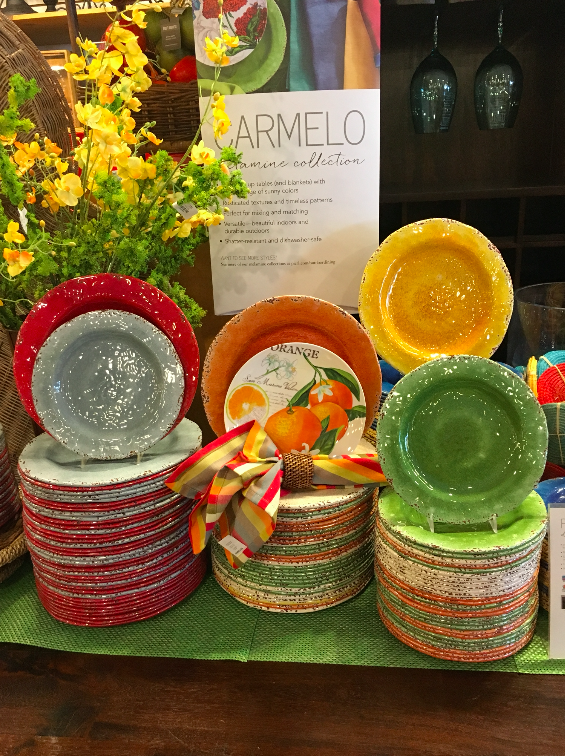 To add an extra festive touch, decorate your space using traditional Papel Picado, a decorative perforated tissue paper cut into elaborate designs.  With a little bit of experimentation you can become a pro at making your own, especially if you channel your inner snowflake-making child (or ask the kiddos for some help).  Follow the instructions and use the template provided HERE for foolproof decor.  The finished banner can be strung around the space, used on the table, or used as placemats.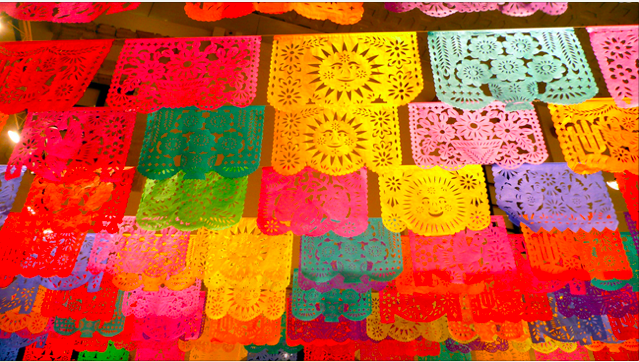 And while you have the tissue paper out, these piñata-inspired name cards are as cute as they are easy.  Simply glue on a couple rows of fringed tissue paper strips and add "Senior" and "Seniorita."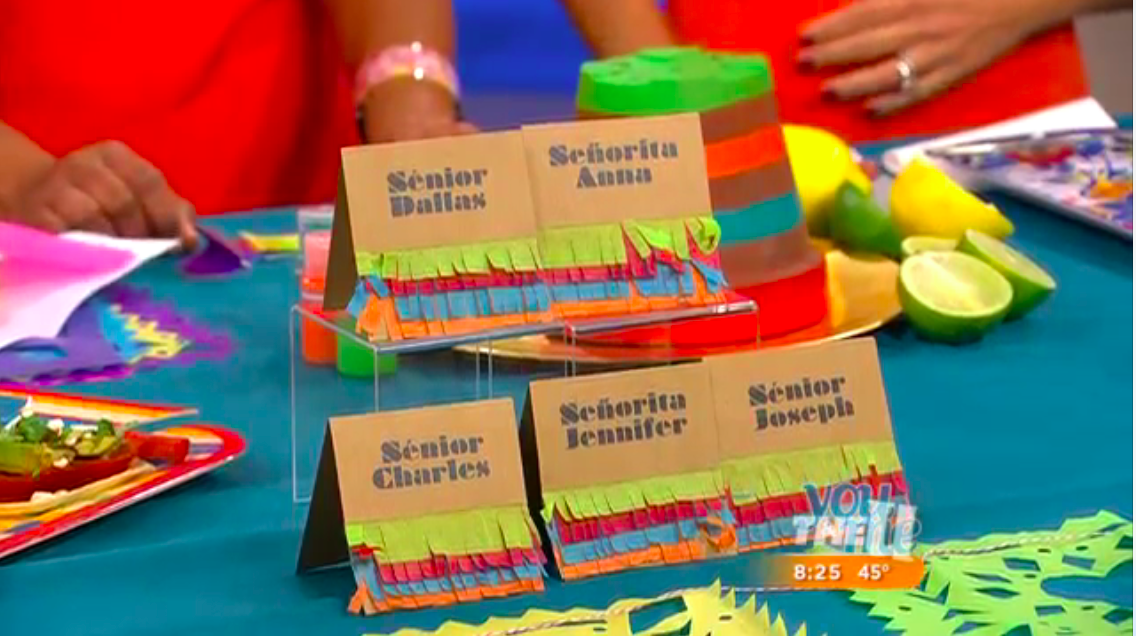 If the kiddos are still wanting to help add some decorate elements to the fiesta, how about making a faux sombrero?  Flip a terra cotta pot upside down on top of a charger.  Simply paint the pot using painters tape and acrylic paint.  For the fiesta, use the "sombrero" as a serving dish.  Then, post-party, plant some flowers and enjoy the patio decor all season long.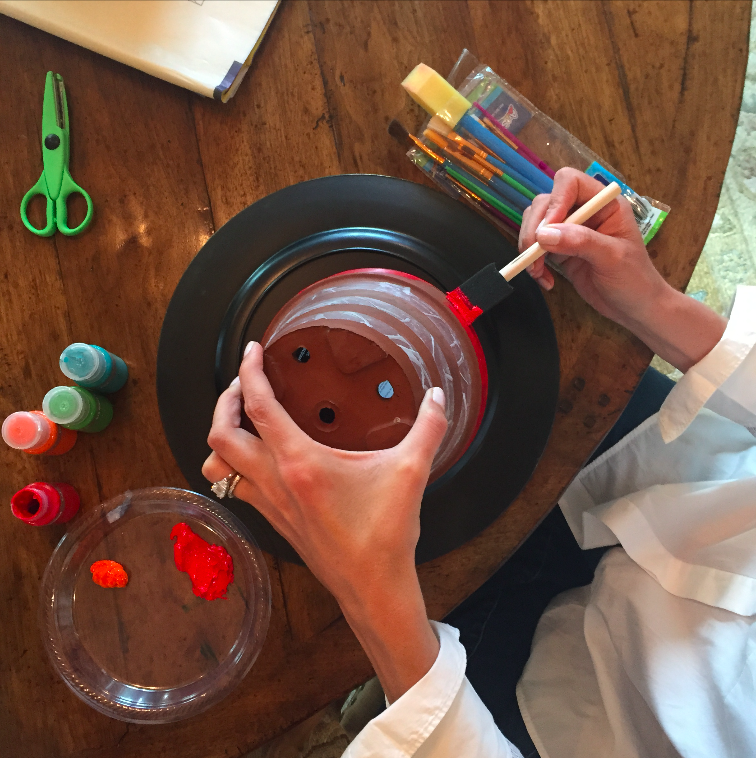 Now for the important part…the menu!
No Mexican meal is complete without the guacamole, but we're loving this sweet-meets-savory twist on everyone's favorite traditional dip.  Bonus points for being so colorful!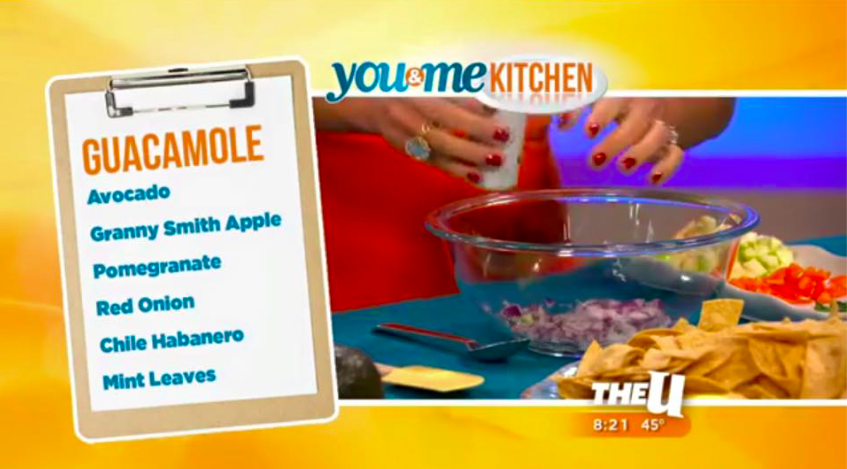 First, finely chop the red onion, chile habanero, avocados, and a Granny Smith apple.  Add in the fresh line juice, fresh mint leaves, and garnish with pomegranate seeds.  Instead of mashing the ingredients, keep the authentic chunky texture, mic, and enjoy!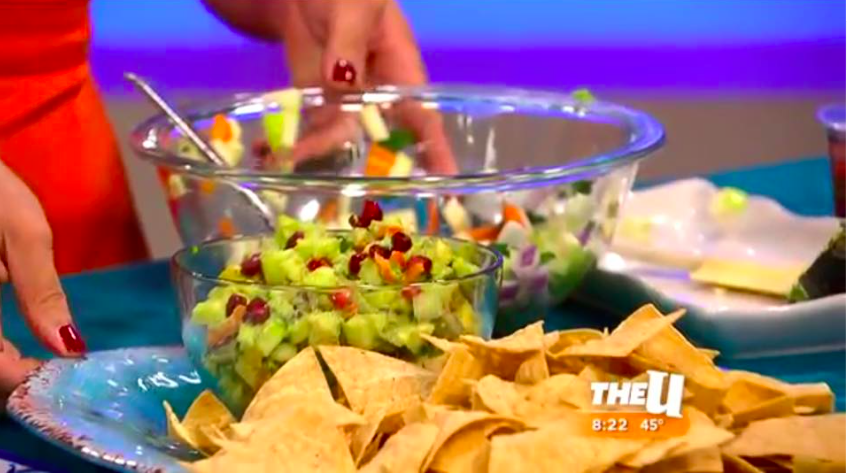 For the entrees, fire up the grill and sear some flank steak.  Add steak strips, grilled red pepper, feta cheese, and cilantro to corn tortillas for simple and satisfying tacos.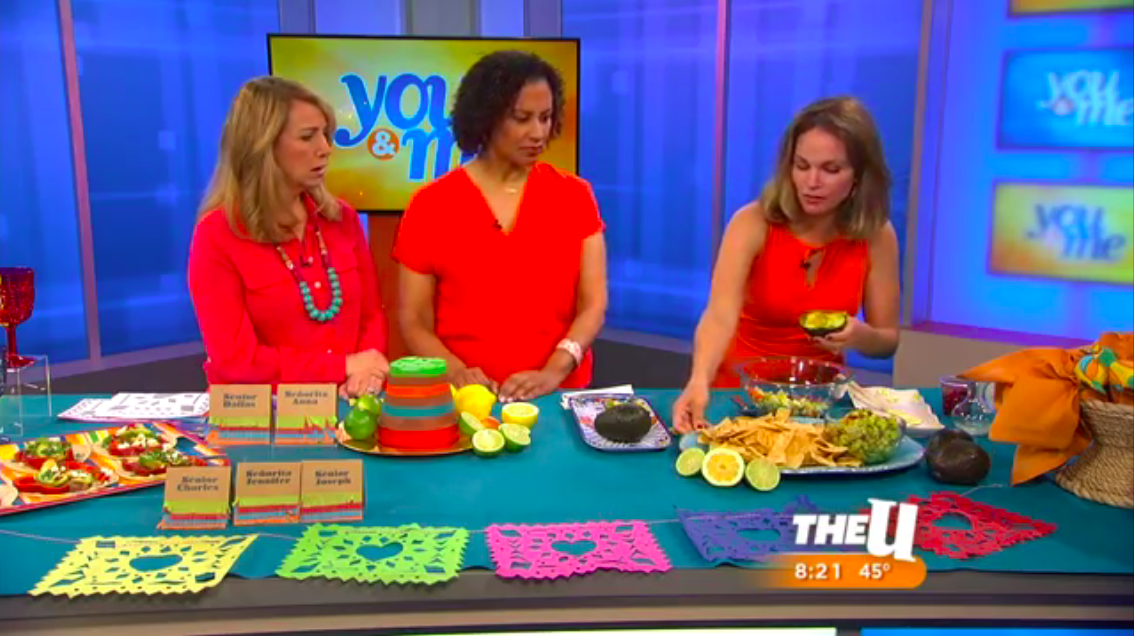 Adios!
-JJ