Whether your mother loves fashion, being pampered, or indulging in a sweet treat, make sure and let her know how much she is valued and appreciated this Mother's Day!  We've rounded up some great gift options that are sure to put a smile on her face–they're the perfect way to say "Thank You" for everything she is and all that she tirelessly does!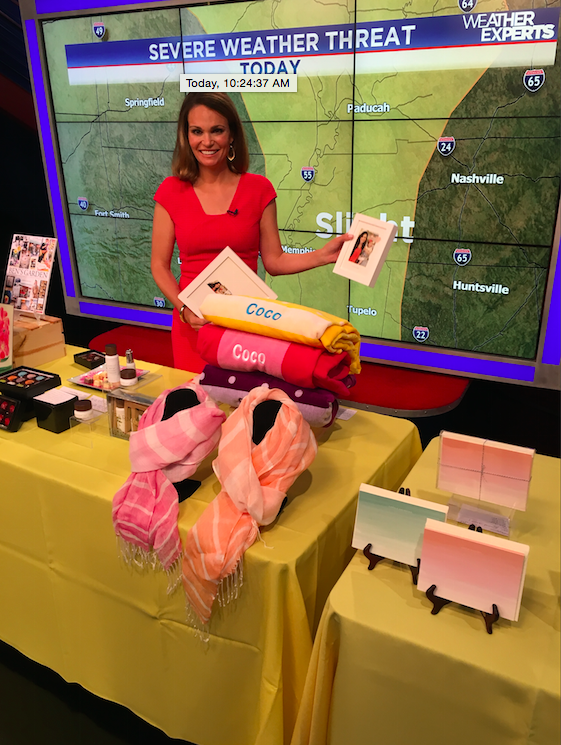 Click HERE to watch JJ chat about her gift picks on WREG Live@9!
Minted Personalized Stationary and Planners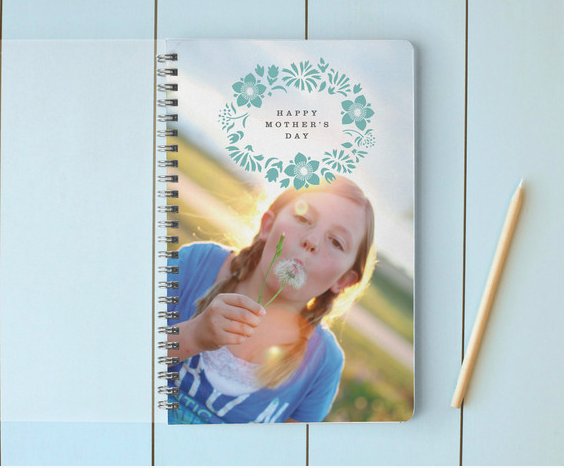 Stationary is the perfect Mother's Day gift–not only is it personal and practical, but its something that she might not buy for herself.  Choose from hundreds of designs on Minted.com, a global community if independent designers.
Help Mom to get organized in style with a 5.5″ by 8.5″ customizable notebook planner or address book. Choose your cover design then choose your interior notebook weekly planner monthly planner or address book. Notebooks come with your choice of binding (spiral or grommets) and interior (choose blank lined or graph paper). Weekly and monthly planners are perpetual so you can start them on any date and include two sheets of colorful stickers to highlight birthdays special events and reminders.  And the very best part: customize the front and interior cover of all formats with your name and/or photos.  Notebooks starting at $16.
Also, check out some of these other fabulously fun Minted gift ideas:
Tennessee Love Location:  choose your 3 fave photos framed in the shape of the state you love!  Prints starting at $29.  
Personalized Stationary: hundreds of fabulous options like this one or this one.  Notecards starting at $50 
Personalized Stamps: add the final flourish with personalized images or monograms on postage stamps.  Stamps starting at $24.
Ben's Garden Trays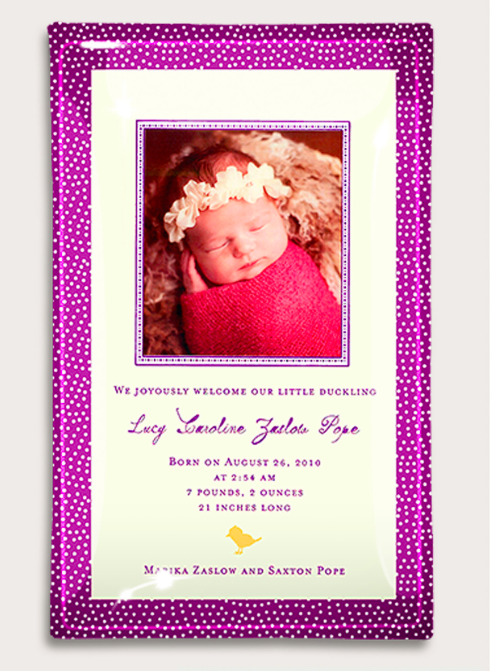 Freeze one of Mom's favorite special memories in time with a Ben's Garden custom decoupage tray.  Choose a favorite photograph, drawing, invitation or announcement and in the French tradition of decoupage, these bent-glass trays are handcrafted in our New York Studio. Each is individually signed by Ben and has a felted back.  Starting at $84.
These trays with sweet or quirky quotes are also great options.
Philip Ashley Chocolates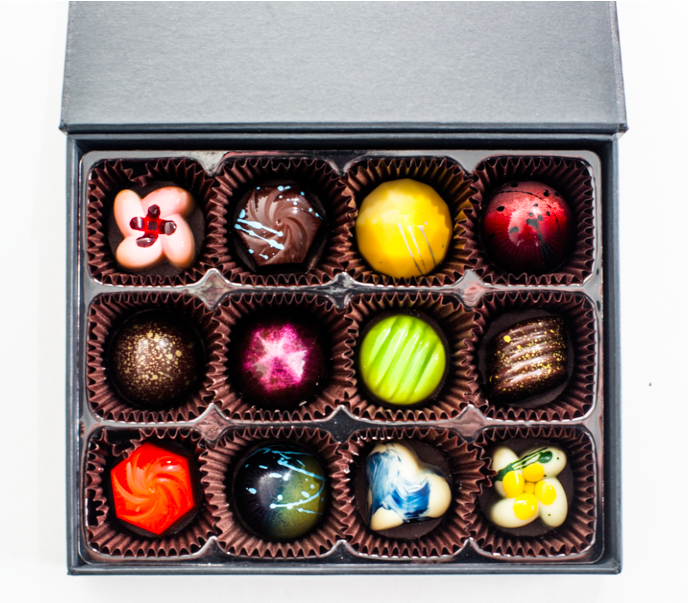 Treat Mom to something decadent from Memphis' own modern day Willy Wonka: Philip Ashley Chocolates.  Ashley was the official chocolatier of this year's Grammy's so Mom will know she's on par with her favorite pop star!
"Having created over 150 designer chocolates, Chef Rix is renowned for his wildly imaginative flavor profiles such as Thai lemongrass mint white balsamic vinegar picual extra virgin olive oil, bacon caramel shortbread, gorgonzola dolce apricot and even barbecue. His passion for flavor is matched only by a masterful attention to detail for creating visually stunning pieces of edible art."
Choose from samples like the World of Whisky Collection or the Vegan Collection.  Chocolate starting at $29.
Farmacy Skin Products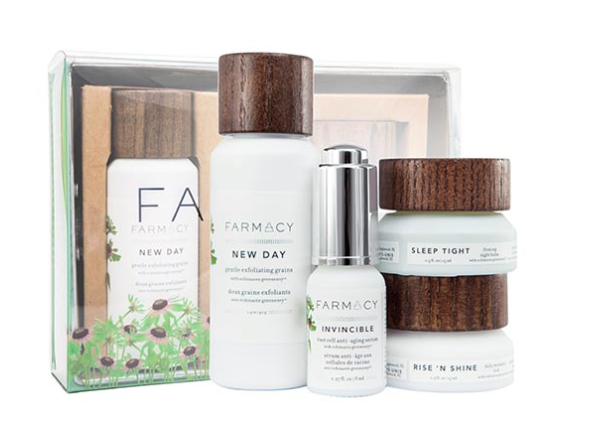 Spoil Mom with some indulgent beauty products from Pharmacy, a company that specializes in unique farm-grown botanicals fusing age-old wisdom with cutting-edge technologies to create irritant-free bioactive formulations for fresh, radiant skin.
Sleep Tight Firming Night Balm: An innovative, renewing night treatment, this lightweight balm transforms into a gentle oil-gel. $48.
Root Cell Anti-Aging Serum: This serum has been clinically proven to improve the skin's natural hydration and reduce the appearance of surface lines and wrinkles, while also firming and smoothing. It helps restore the skin's overall radiance, promotes an even skin tone and healthy glow. $65
Or, if you can't decide…let Mom sample of them all with the Skincare Discovery Kit! $45
Lands End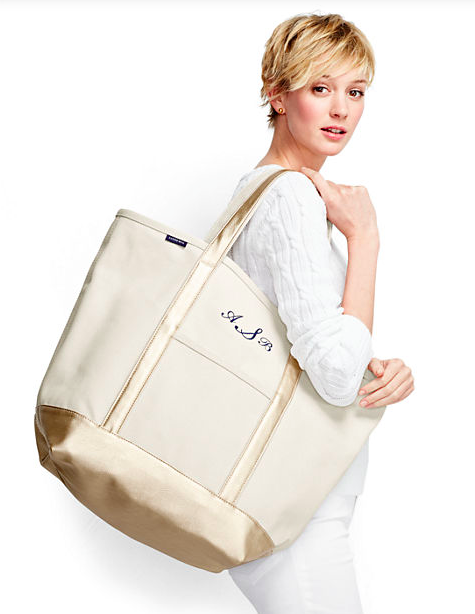 Each day leading up to Mother's Day, Land's End is giving away $100!  All you have to do is tag your favorite photo or memory on Twitter or Instagram with #dearmom #contest #mylandsend to be entered for a chance to win!
Even if you aren't the lucky winner, there's still so many great options to choose from.  Beach season is coming up, so a class canvas tote + a personalized beach towel + a stylish scarf + a favorite beach read will be sure to put Mom in vacation mode!
Rifle Paper Company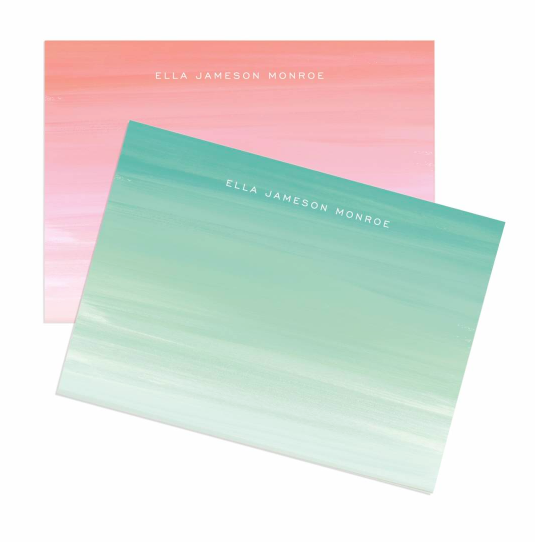 No matter what Mom's style might be, Rifle Paper Co. has her covered with gift items like cell phone cases, stationary, bags, notebooks and more in of-the-moment art prints.  They even have a super handy gift guide depending on her tastes–foolproof shopping at its finest!.  We love this ombre stationary, starting at $85.
Zazzle Wood Photo Print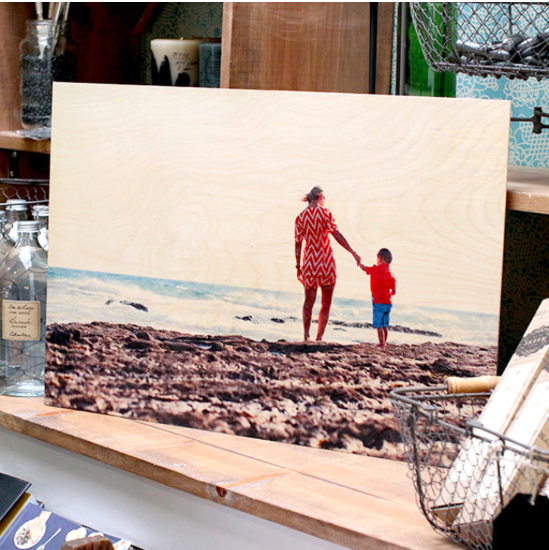 Turn a favorite photo memory into a piece of totally unique work of art…a wood photo print!  Printed on superior quality birch wood, each print is uniquely matched with the perfect wood canvas and printed with eco-friendly inks. Choose from 10 sizes and create a statement piece that's perfect for any space.  Prints starting at $39.  
Whatever gift you choose for Mom, don't forget to also lavish her with love and gratitude.
Cheers,
-JJ