Awards shows, like the Oscars are infinitely more fun to watch with friends–after all, playing "red carpet fashion police" is much more entertaining with your girlfriends!  So send out the last minute e-mail or group text and plan your own last-minute soiree with these super simple and festive ideas!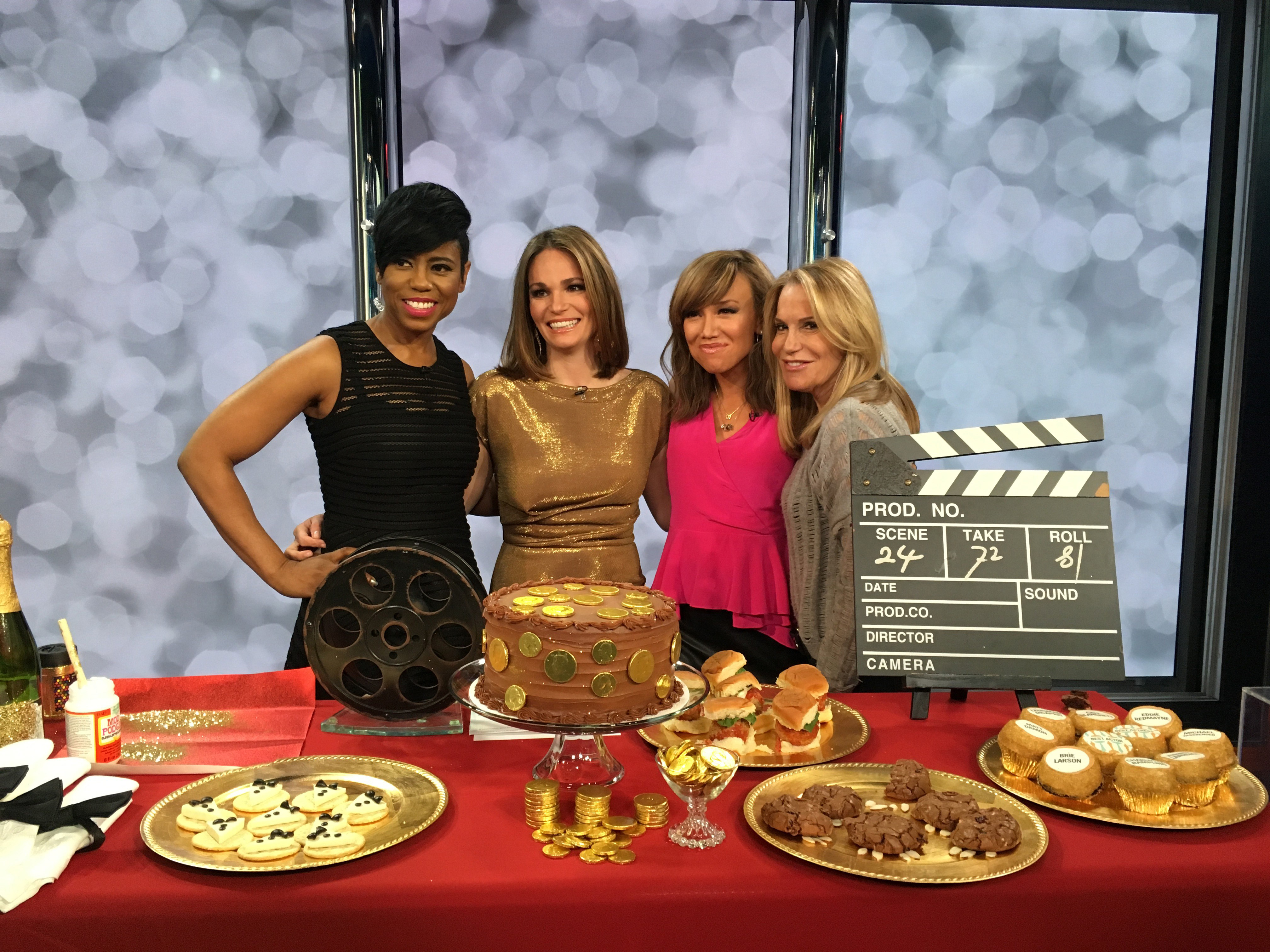 Click HERE to watch JJ on NBC New York Live.
Buttoned Up Bubbly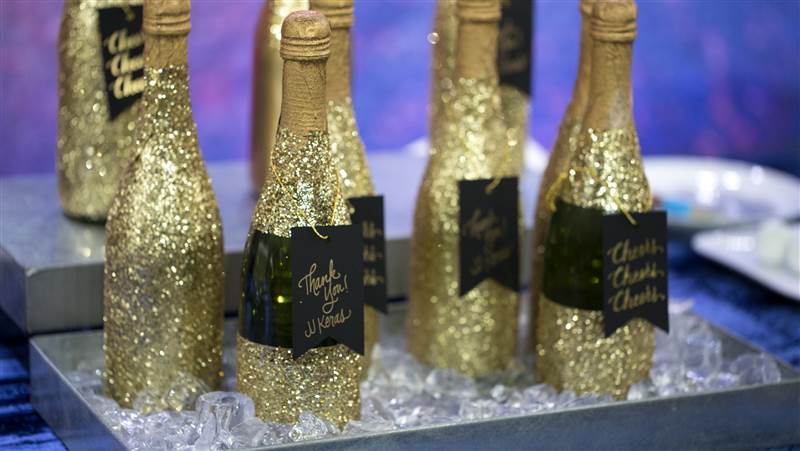 First things first: no fancy occasion is complete without Champagne,  so dress up your sparkling beverages with glitter + formalwear.  Sounds crazy, but it's adorably festive and the perfect way to set the tone for the party.  First, glitter your champagne bottles (warning: this can become addictive!) by painting the bottles with ModPodge, sprinkling glitter over the entire bottle, and after it dries, giving the entire bottle a light coat of sealing spray.  If you're feeling extra creative, you can experiment with using painters tape to add patterns.   Bonus tip: these bottles also make great hostess gifts!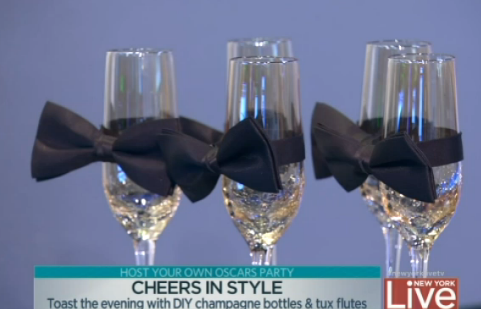 Next, add bow ties to each champagne flute by either creating your own with ribbon or purchasing inexpensive ties and modifying them to fit.  Using glue, create a loop that will fit around the base of the glass.  Then, add some "buttons" by using little stickers or rhinestones.   These little bow ties can also be recycled and are perfect for using as napkin rings.
Best Picture Inspired Snacks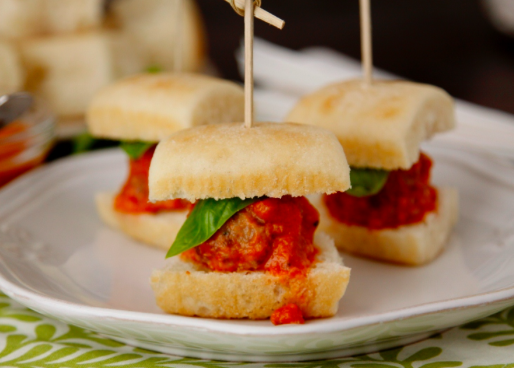 Create mini meatball sandwiches as nod to the film, Brooklyn.  Take an entertaining shortcut by purchasing small buns or rolls and pre-made meatballs from the grocery store.    Heat the meatballs in marinara sauce while toasting the bread with a small slice of cheese, like provolone.  Add the meatball to the sandwich, and secure with a toothpick.  Brush the tops of the sandwiches with Italian-seasoned olive oil and garnish with a fresh basil leaf.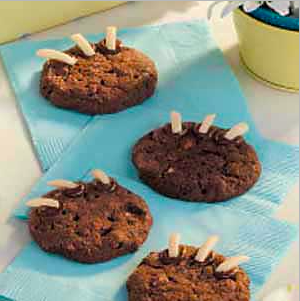 While the bear attack scene from The Revenant might have been scary, these bear-claw cookies are definitely not!  To mimic a bear claw,  just add a few slivered almonds into any cookie dough right before baking.  Simple and yummy!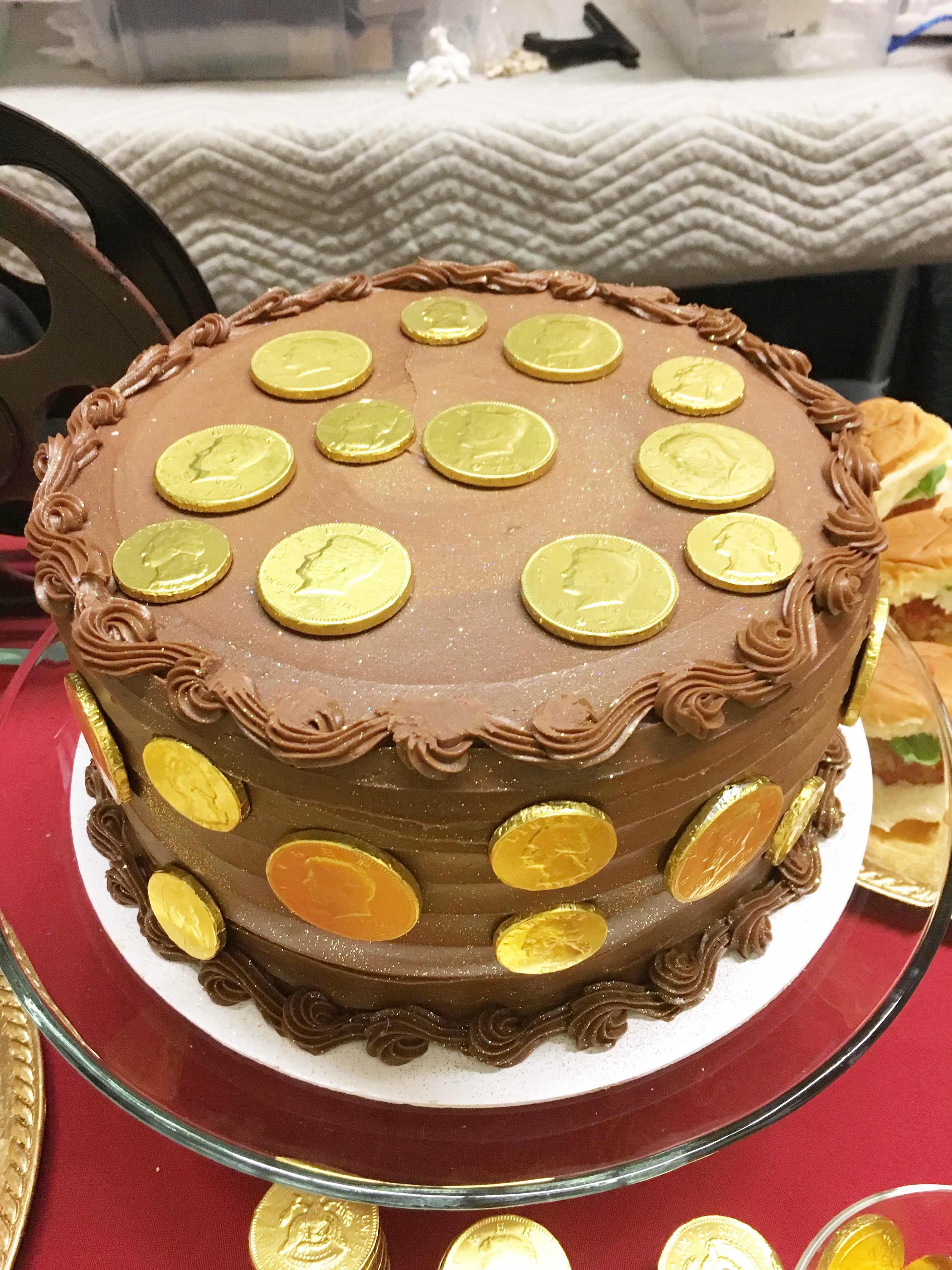 The financial markets in The Big Short might be unstable, but a delicious money cake is a safe bet!  For another entertaining shortcut, pick up a cake from your local bakery, and then garnish with foil-wrapped coins.  Sprinkle edible glitter all over the entire cake for extra drama.
Swag Bags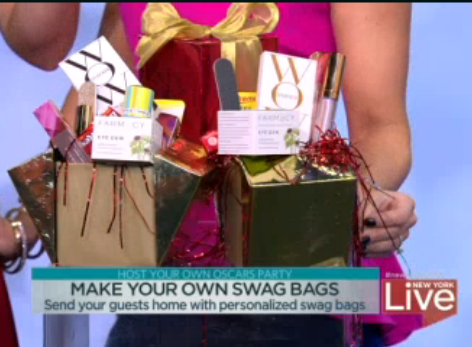 Did you know that each 2016 Oscar swag bag includes $232,000 worth of gifts?  So you probably can't give each of your guests an exact replica of this year's goodie bag (besides, who wants to pay the taxes on that!) but you still can send them home with a fun treat!  Fill small bags or boxes with gifts like candy, sample bottles of nail polish, fashion tape, lip gloss, etc. and each of your guests is guaranteed to feel like a fabulous movie star.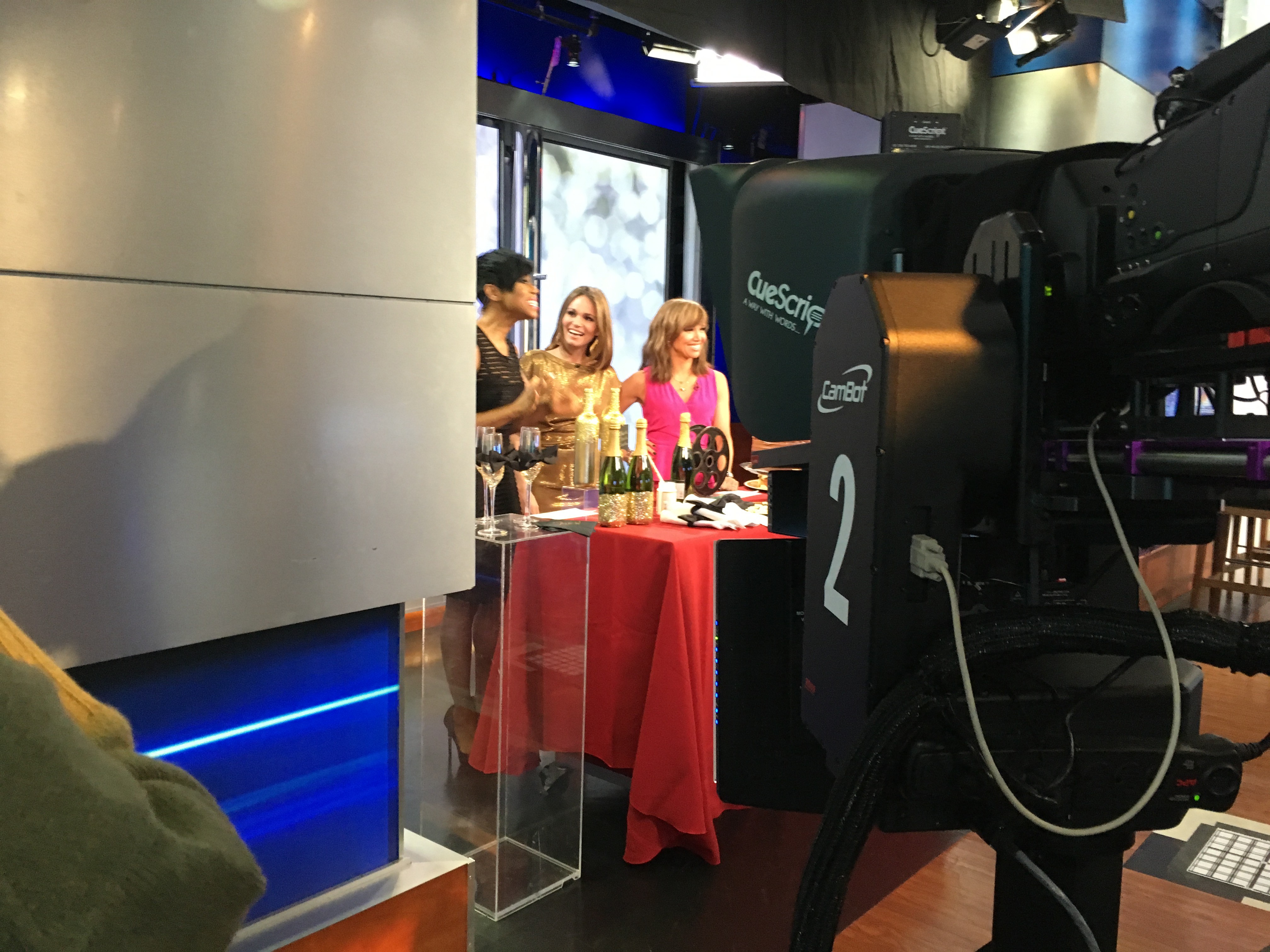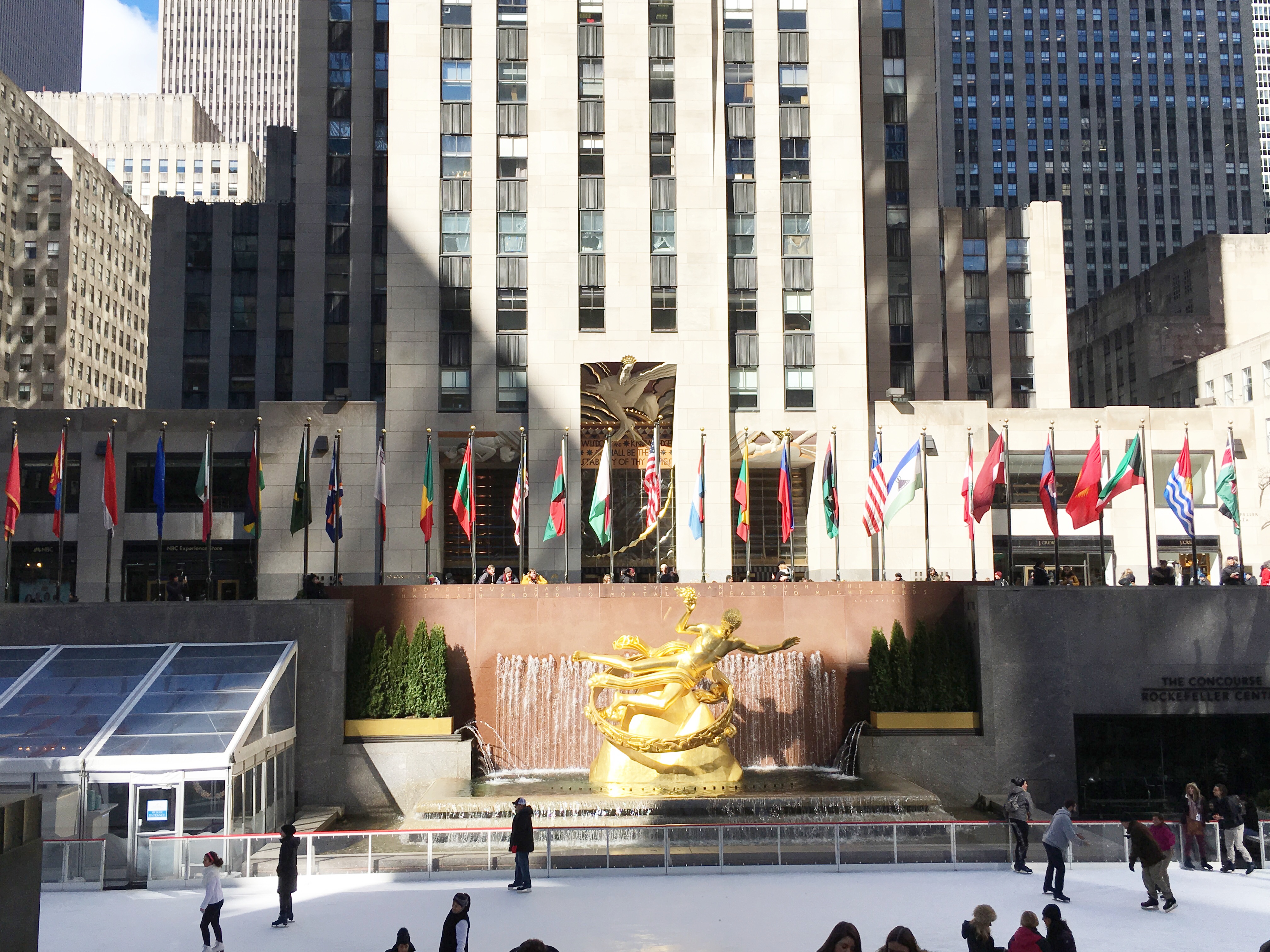 Cheers!
-JJ