While everyone gathers on that one winter Sunday night each year for football, let's be honest…it's really all about the food!  JJ shares 3 quick and easy recipes that your guests are sure to love on the Today Show.
Lettuce Cups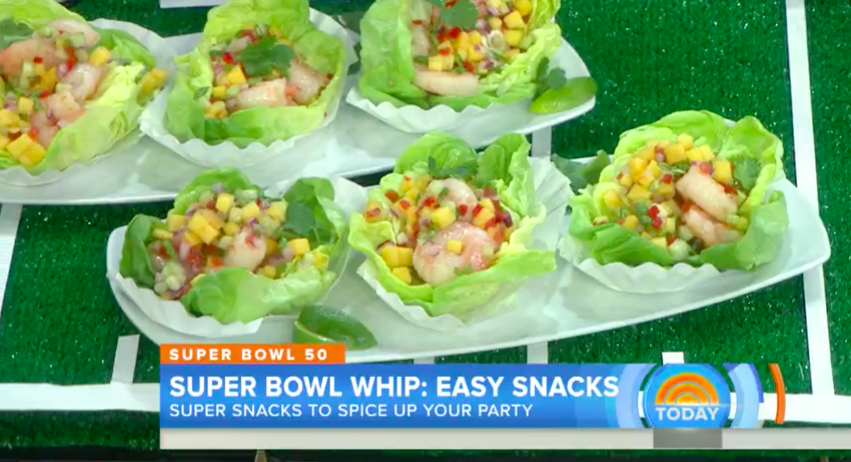 For a healthier take on SuperBowl snack food, make these California-inspired nibbles.  Just top a piece of lettuce with pan-seared shrimp and your favorite fruit salsa and garnish with cilantro.  Colorful AND tasty!
Crispy Green Beans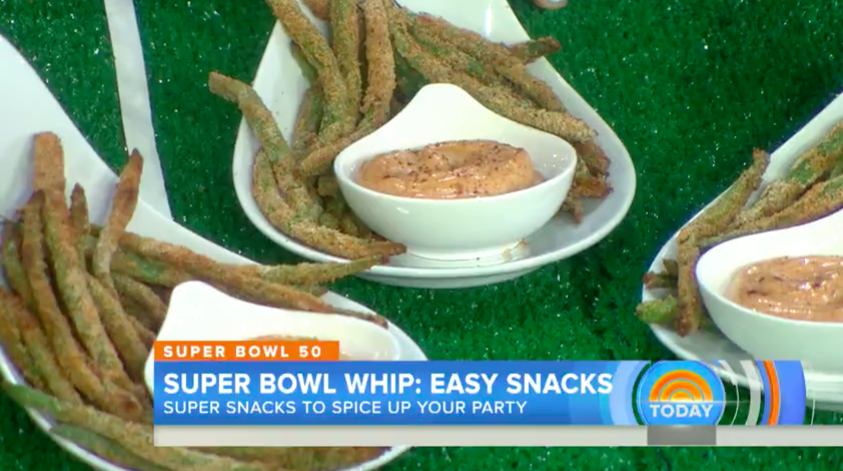 Instead of serving the typical french fries or onion rings, mix it up and make some crispy green beans.  Not only do these veggies have a satisfying crunch but are elevated by dipping in the chipotle may sauce!
7 Layer Martini Dip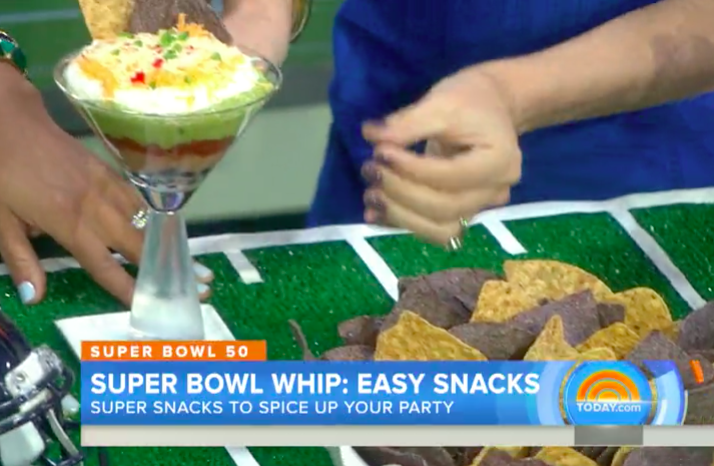 Everyone loves the traditional 7 layer dip, but no one wants to spend their time hovering around the chip bowl instead of watching the game.  So make these adorable single-sized dips for your guests!  Use a martini glass or small, clear cups to layer the dip and and top with the chips.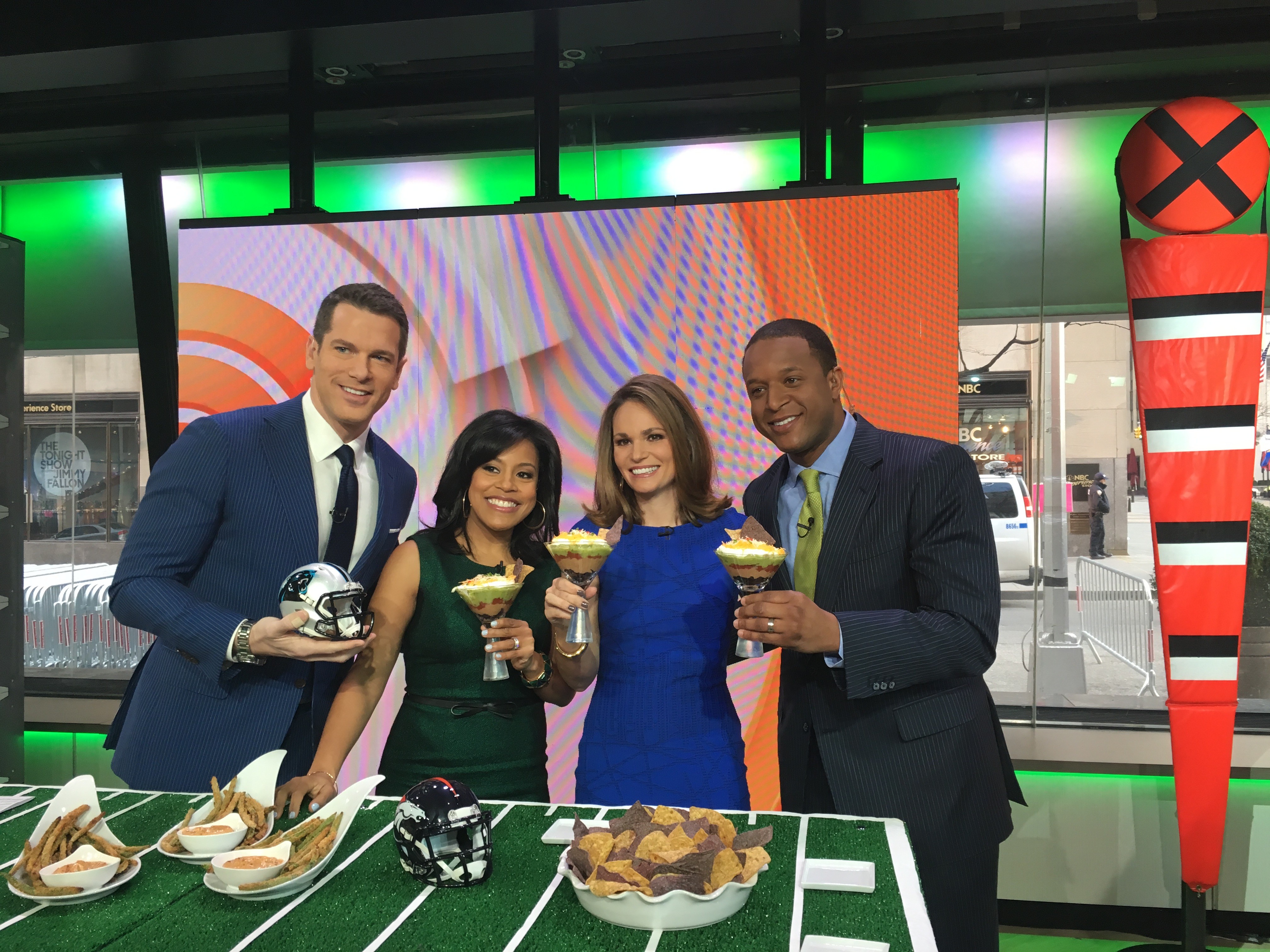 Cheers!
-JJ