Independence Day is one of our absolute favorite holidays here at JJ Keras Lifestyle!  It's the perfect mix of laid-back summer fun with a dash of exciting parades, fireworks and plenty of patriotism!  So whether you'll be celebrating lake-side, pool-side, or in the backyard, we have some simple and fabulous ideas for hosting a classic and memorable 4th of July soiree!
Fabulous Fourth Table Setting
To create a unique and festive 4th of July table, pull from items you already have around the house.  Mom's blue and white china?  Use it!  Red Christmas tablecloth?  It will look perfect layered with navy and white accents!  Some of our favorite inspiration photos can be found HERE and HERE.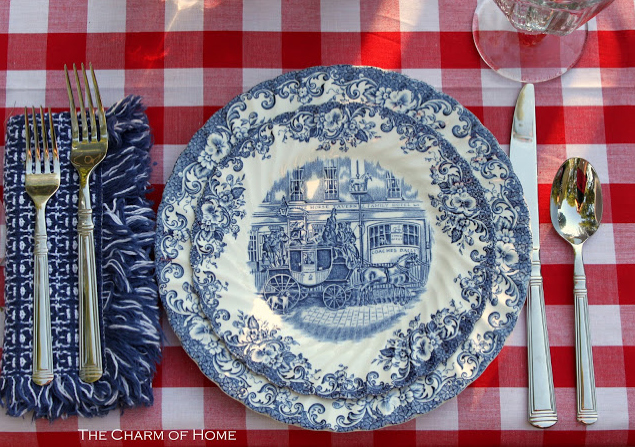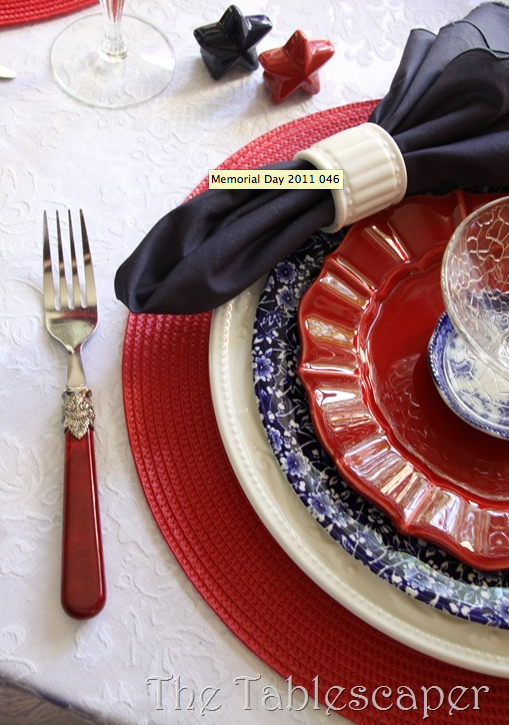 Anthropologie currently has some great red, white, and blue plates that would be perfect for mixing and matching!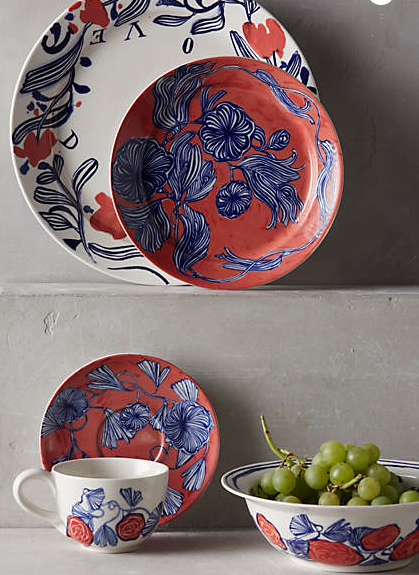 Layer with natural rattan chargers and use rope to create some easy DIY napkin rings for a nautical look.  Follow this easy step-by-step video from Martha Stewart to create these nautical rope napkin rings.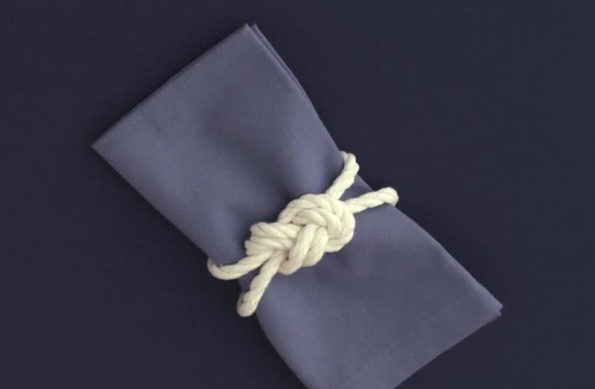 And how adorable are the pom-pom napkins from Mintwood home?  They're on sale too!  Pair with this navy and white throw that can double as a tablecloth or  a picnic blanket.
Flowers on the Fourth
A super simple way to create a centerpiece for your table or buffet like the one pictured below from DesignSponge is to use a grouping of small red, white, or blue vases each featuring a single large bloom (like mums, hydrangeas, or daises) .  Not only is it impossible to mess  this up, but a the grouping of blossoms scattered with some votive candles make such a statement with minimal effort!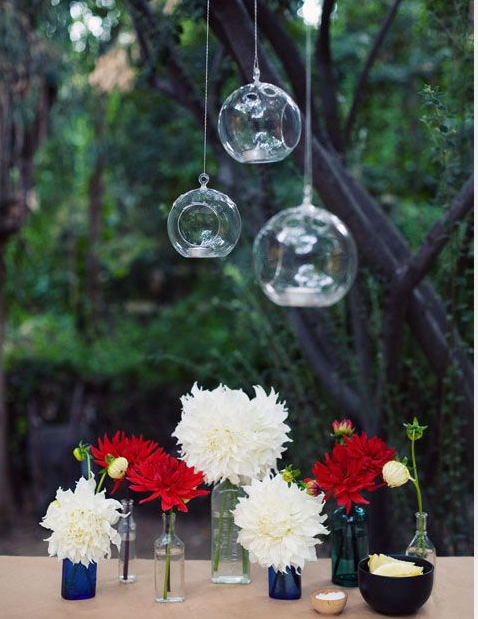 Fourth Food Favorites
At a party, it's always convenient of have plenty of "pick-up food" options to keep everything moving quickly.  Red white and blue sliders are perfect to grab and go…and after all, what's more American than burgers on the 4th?  These burgers mix red peppers and blue cheese for a tasty burger combination.  Find some delish recipes HERE and HERE.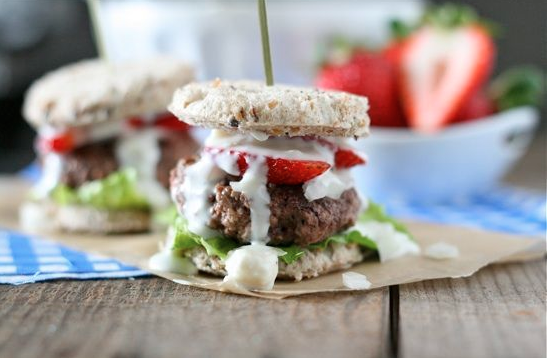 Make some Patriotic Popcorn!  Festive popcorn is one of our favorite treats at JJ Keras Lifestyle because it's easy, delicious and makes a great finger food, especially when its put into these adorable striped popcorn boxes and then packed into a traditional picnic basket!  To make the popcorn, just pop as usual, add in melted white baking chocolate, and stir in some red white and blue sprinkles.  Sweet, salty and satisfying!  Find recipe for Firecracker Popcorn HERE.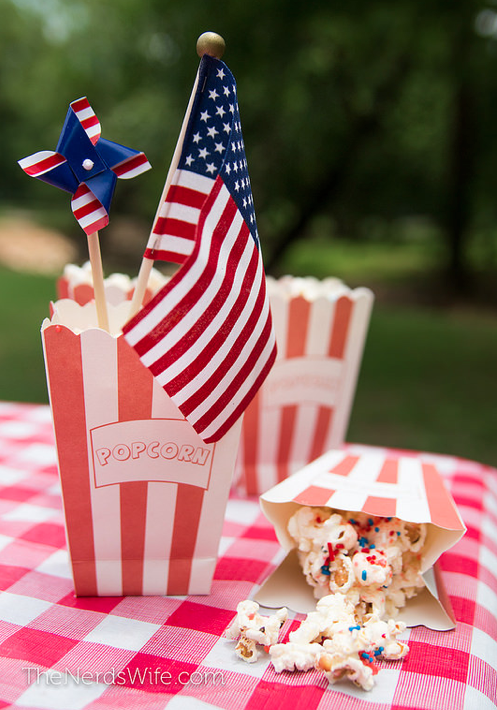 Another incredibly easy way to bring a little patriotic flair to the desert table is to create a cupcake flag.  It's simple: either purchase or make cupcakes and top with blueberries, strawberries or coconut. then arrange in a flag shape and you're finished!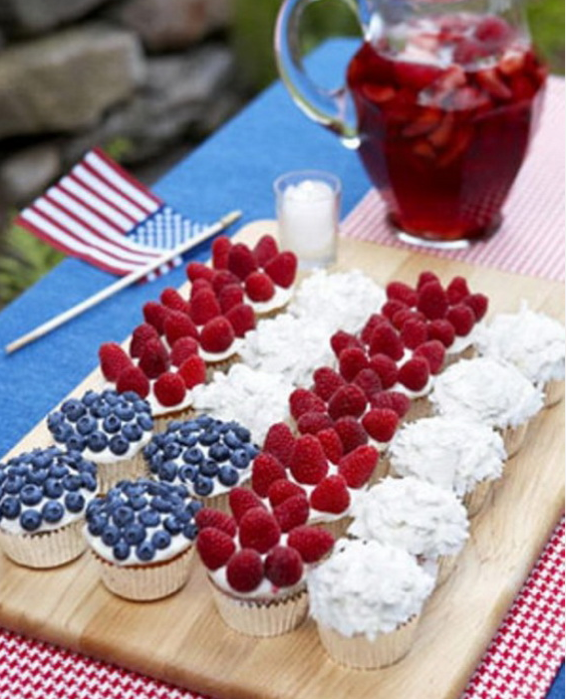 Favors for the Fourth
It's the details that make your backyard party memorable, so before your guests head out to the fireworks show, make sure they leave with a fun party take-away!  The kids and grown-ups alike with both love getting some red, white, and blue glow bracelets or flags.  Click HERE to find these adorable "You'll light up the night" printables.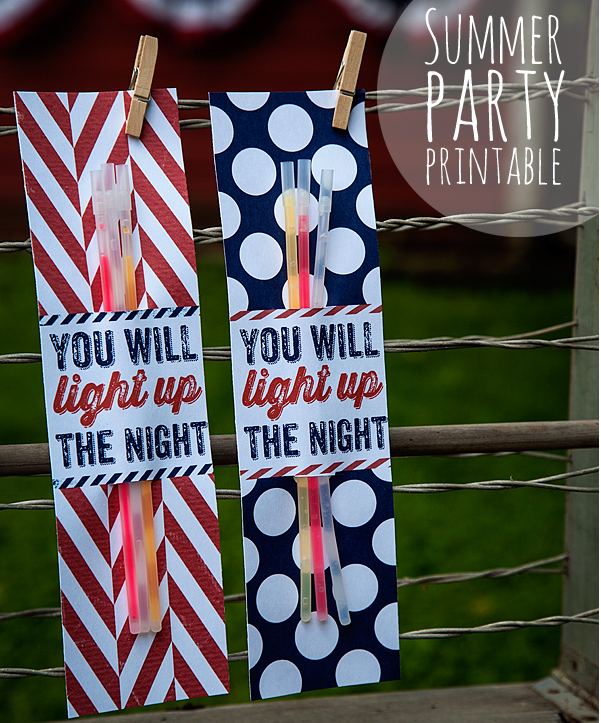 Another great idea is to  make "Firecracker bundles" using Twizzlers and these water bottle label printables , strips of red, white, and blue scrapbook paper, or patriotic ribbon.  It's the perfect snack for the kiddos while waiting for the real fireworks show to begin.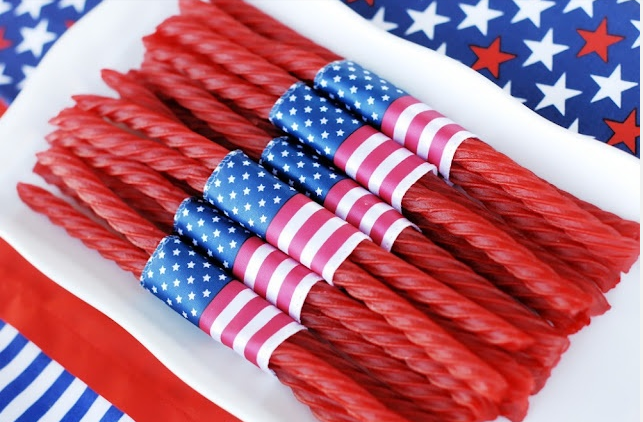 Happy Independence Day!
-JJ
Check out our Pinterest board for more inspiration ideas.  And click HERE to see JJ 's entertaining tips on WREG Live @ 9!