Who's tired of this frigid and gray weather?   Thankfully, spring is right around the corner…and so is Spring Break!  Maybe you are one of the lucky ones headed to a tropical beach for a sunny getaway, but even if your bags aren't packed,  you can still warm up and celebrate with friends by having a "staycation" themed party.
To really amp up the party, use items around your house to set the scene–anything from be achy chairs, umbrellas, houseplants, tropical fruits, seashells can all be used to transform your home into a tropical oasis.
So maybe you can't have a beach bonfire, but that doesn't mean you have to give up the smores! Set up a smore bar for guests to enjoy.  Display marshmallows on skewers, stacks of graham crackers, and a variety of interesting gourmet chocolates.  Consider adding flavorings as well such as cinnamon, flavored salts, or caramel for a DIY masterpiece!  Roast marshmallows the old-fashioned way in the fireplace or fire pit, to broil them in the oven for a couple minutes to achieve toasty perfection.   Serve with milk in glass bottles for the perfect pairing.
When you think tropical getaway, coconut definitely comes to mind.  So set up a coconut station, complete with all things coconut!  Get the party started with with a coconut margarita–just add a splash of coconut milk to your favorite margarita recipe for a creamy  and delicious cocktail.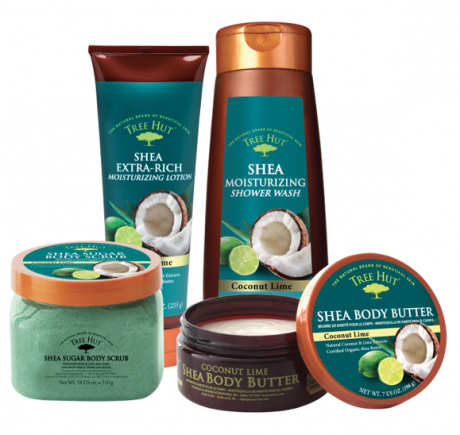 Add a fruit garnish and a tiny umbrella and then, with drink in hand, indulge in some TLC using some coconut lime scrubs and lotions that will keep you smelling like the beach all day long.
Tree Hut Coconut Lime Products available at most drug stores and online.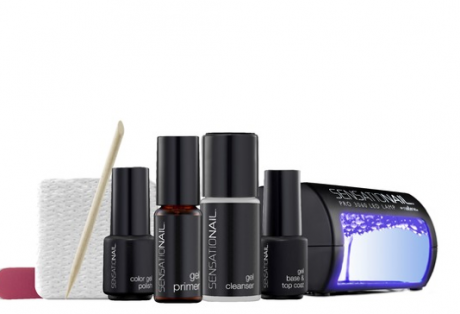 Just because you aren't headed to a spa getaway doesn't mean you guests can't still feel rejuvenated!  Provide guests with fun beach towels, flip flops, and an assortment of bright, festive nail colors at a mani/pedi station.   Try out a DIY at home gel manicure kit.  The SensatioNail Starter Kit includes everything for 10 perfect gel applications as well as a LED lamp designed to safely and quickly flash- cure your favorite Gel Polish.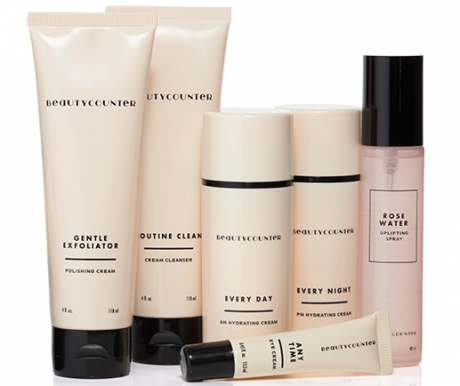 Also, who doesn't want glowing skin?  Provide some indulgent products for your guests to sample such as the Essentials Collection made with Coconut Oil from Beauty Counter Products.  This skin care line is so great because it's made from  powerful yet gentle natural and botanical ingredients that are effective and safe for your skin and your body.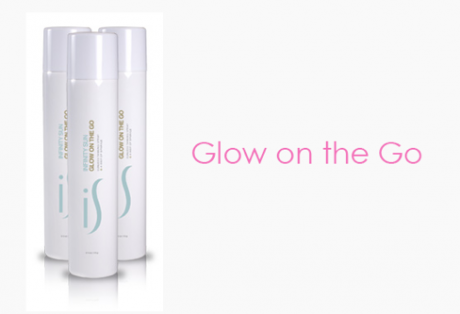 The real reason we all want to go on a beach vacation is to be able to bask in the be beachy glow for weeks back home, but if you can't get the Vitamin D the natural way, then fake it with a spray tan in a can!  Infinity Sun Glo on the Go is an all natural, anti-aging sunless tanning aerosol that goes on evenly and dries quickly.  Enriched with essential oils, antioxidants and botanicals, your skin will be left soft, supple and radiant.
Infinity Sun products can be purchased at Spa Esthetiques in Memphis.  Or, if you'd rather not DIY your tan, they'll spray your entire body at the spa.
Happy Stay-cationing!
-JJ