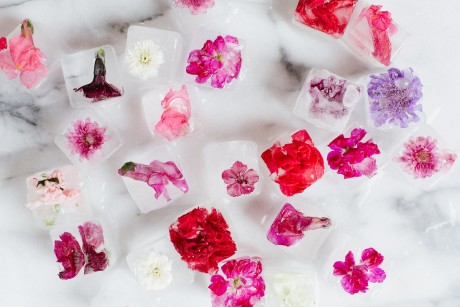 Spring has finally arrived, and at JJ Keras Lifestyle, we are so eager to incorporate fresh, colorful blooms into a festive tablescape…and what better way to bring the outside in than by using edible flowers?  Using edible flowers isn't a new concept (it actually dates back to ancient civilizations!) and is a go-to for many chefs to add variety and interest to salads, main courses, and pastries.  But for a simple way to add color and freshness to your table, try freezing edible blooms in ice cubes.  The beauty of each blossom is perfectly encapsulated in each cube and adds an effortlessly chic touch to any soiree.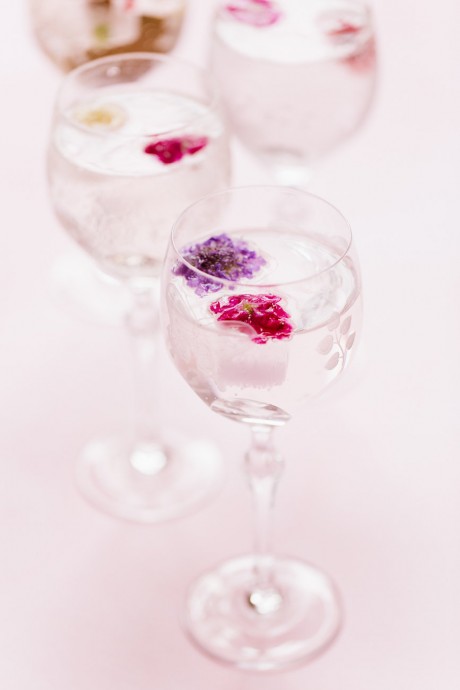 1.  Begin by sourcing edible flowers.  Specific varieties of pansies, violas, violets, marigolds, orchids, nasturtiums, and herb flowers can be consumed if grown organically.  Many times, edible flowers will be available seasonally in the produce section of your local grocery store.  Or, there are several
online vendors
that offer a wide variety of flowers that are shipped overnight.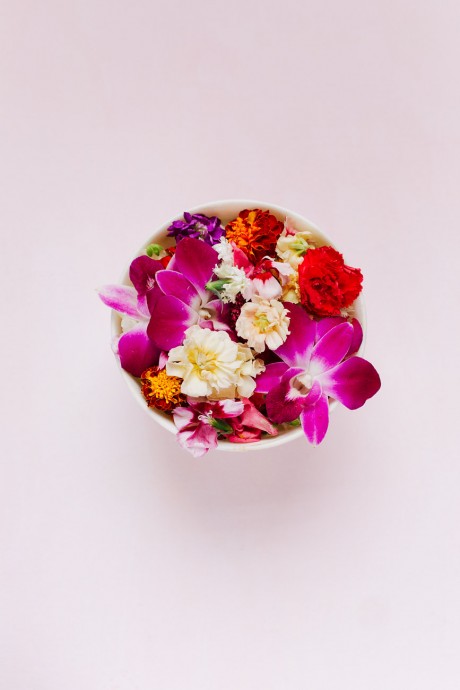 2.  Choose your
ice molds
:  larger cube sizes are best for incorporating the blooms and silicone trays allow for easier removal.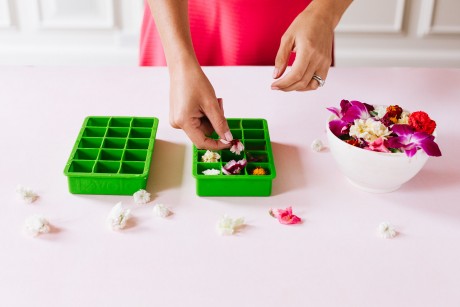 3.  Place flower in ice cube tray and fill 1/2 with water.  Freeze, then fill the molds completely and freeze again. Using distilled or boiled water will create the clearest cubes.
4.  Once completely frozen, remove cubes from molds and add directly to beverage.  Try adding these cubes to a favorite cocktail, an herbal-infused lemonade, or a refreshingly fruity iced tea!  Or, just add directly to a chilling bucket!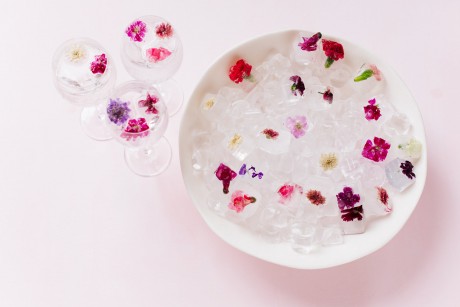 These delicate blooms have a short shelf life, so freezing is a great way to preserve their freshness.  Keep cubes on hand for a quick way to spice up any impromptu occasion…a little bit of effort for a big "wow" factor!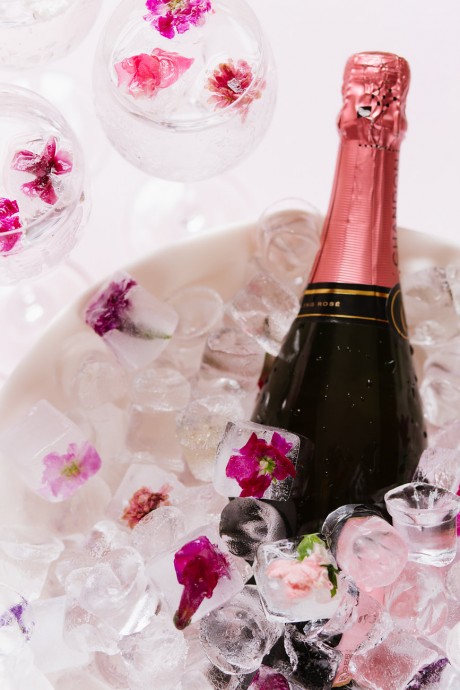 To see all of JJ's spring entertaining ideas on Nashville's Talk of the Town, click
HERE
.
To see this post featured on Southern Living, click
HERE
.