Looking for an activity for your next party?  Add a little something extra to your soiree and try a game that everyone will enjoy!  Games are perfect as icebreakers and can add an element of fun and humor for all your guests.
Blind Wine Tasting

Mix up your typical cocktail party by hosting a blind wine tasting.  The party prep is simple: purchase a variety or wines at different price points and then place the bottles in burlap wine bags and label each bottle with a number.  Using tasting note cards or an aroma wheel, encourage guests to sample and categorize each wine.  Then, have guests guess the ranking of each wine from least to most expensive.   The winning sommelier gets to take home their favorite bottle as a party favor!
Free aroma wheel printable from Danzante Wines.
 Two Truths and a Lie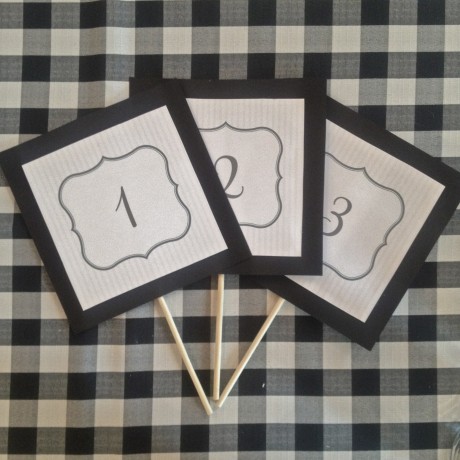 This classic icebreaker game is perfect to play when your guests don't know each other as well.  The premise is simple: each guest makes three statements about themselves, two that are true and one that is a lie.  The aim is to make the lie so believable and the truthful statements so unexpected that its not easy to determine which is which.  Give each guest a set of signs labeled 1, 2, 3 so that they can be the judge.   Tally scores to see who gets the "honor" of being the best liar of the bunch!
This game usually has some hilarious moments and can provide conversation starters for the remainder of the night.
Heads Up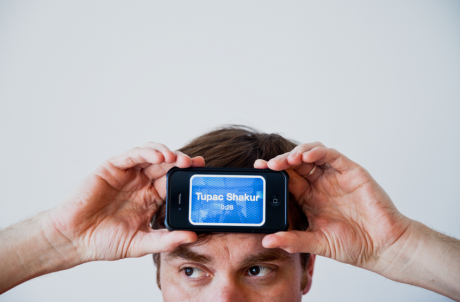 When you think of tech games, you might have the image of a lone player with their nose glued to a screen.  But there are actually many game apps designed for a party!
Heads Up, as seen on the Ellen Show, combines charades with singing, pop culture, acting…all on an app!  Choose a category and hold the device against your forehead with the screen facing  your teammates and have them give you clues to guess the word.  The app automatically keeps score.  And the best part: the app records the entire process, so if your crazy cousin acts out something hilarious, it can be posted to Facebook!
$0.99 for Heads Up in the app store
Movie Night

Add a little competition to your next movie night!  Determine who is the biggest movie buff in the crew by taking a movie quote quiz.  Give each guest this multiple choice printable and see who can match the famous love quotes to the movie, some new and some old. And the winner gets to choose the movie…or, at least hog all of the popcorn!
Fifty Shades of Gray Party Game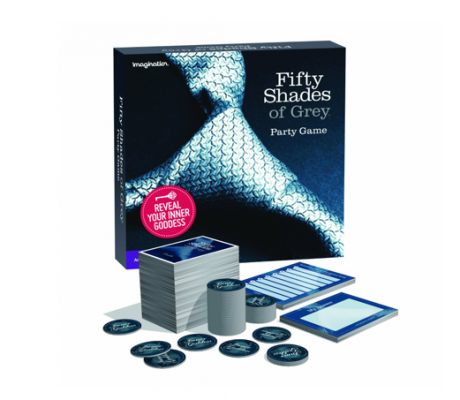 And last but night least, if you are looking to amp up a hilarious and risque girls night, try out the Fifty Shades of Gray Party Game.  Loosely based around the best-selling book, the game comes complete with a set of thought provoking and intriguing questions that will put you and your friends under the microscope!  Players take turns to reading a question out loud and all players must secretly vote on which friend they believe is best matched to the question.   Questions range from, "Name the girlfriend you think is the most romantic?" to "Which girlfriend is most likely to Tweet about a steamy encounter?" When all players have chosen a friend they take turns to reveal their answers for all to see, and laughter will most definitely ensue.   This game would be perfect for a Bachelorette party!
$29.99 for 50 Shades of Gray Party Board Game and $5.50 for the Red Room Edition expansion pack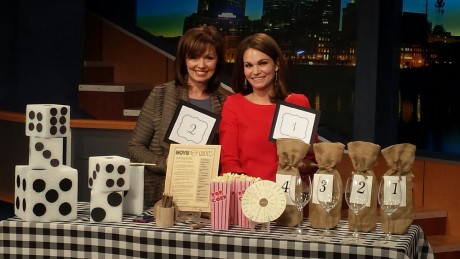 To see JJ discussing favorite party games on Nashville's Talk of the Town, click HERE.