From the ubiquitous jack-o-lantern to the classic pumpkin pie, pumpkins are the indisputable superstars of fall!  But while the traditional orange pumpkin can be troublesome to incorporate into all decor styles, white pumpkins are a chic and sophisticated alternative.  Albino pumpkins look just as fabulous mixed with black items for a Halloween party or used as an elegant  Thanksgiving table centerpiece.   And with adorable variety names such as Baby Boo, Cotton Candy, Lumina, Casper, what's not to love?   Mixed with seasonal flowers, white pumpkins become the perfect decor for dining rooms, entryways, coffee tables, and more.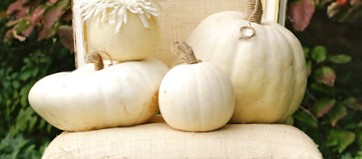 The simplest way to use white pumpkins is find interesting shapes and sizes and stack them around an entryway or fireplaces to create a monochromatic grouping.   Wrapping the stems in jute twine adds the finishing touch.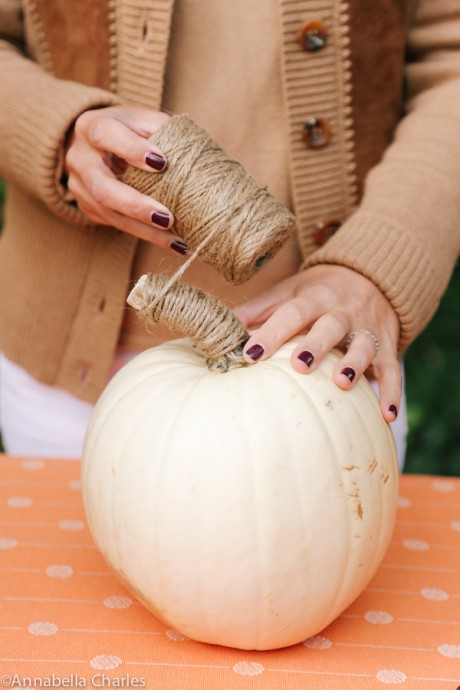 Another quick and easy idea is to use a pumpkin as a planter.   Carve the top out of the pumpkin, drop in the potted mum, and viola…you now have a "mumkin!"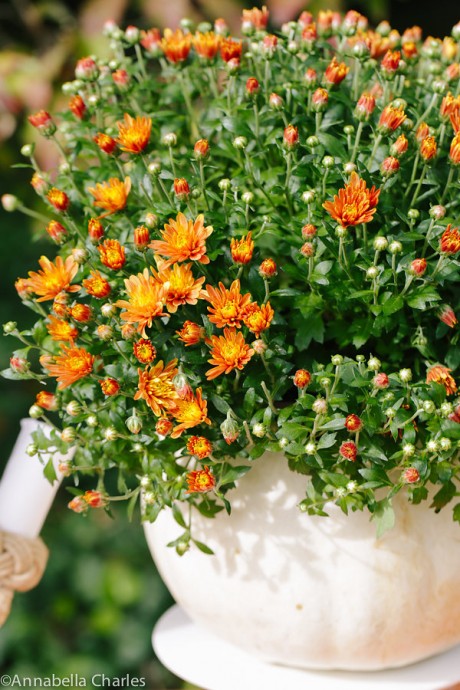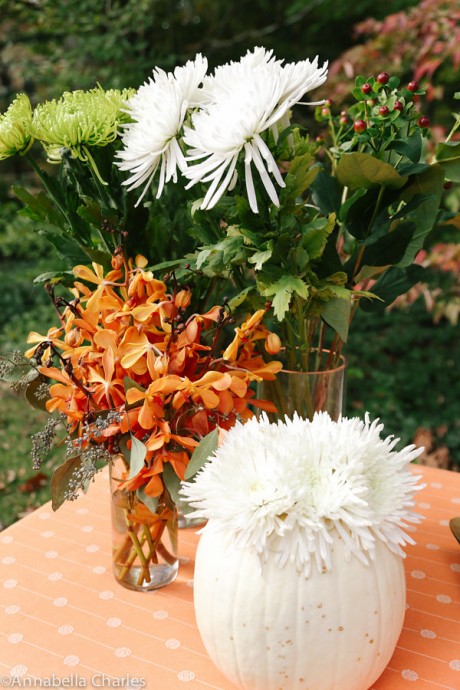 Cut flowers, such as spider mums, can also be placed in a pumpkin "vase" for a seasonal arrangement.  Trace around the circumference of a vase as a guide and then using a serrated knife, cut around the top.  Remove seeds, scoop out the interior, and place the vase inside the pumpkin.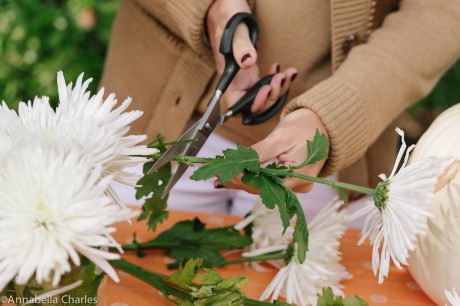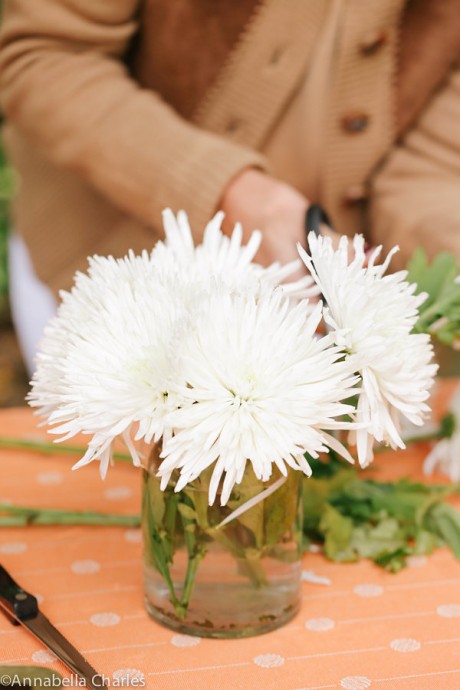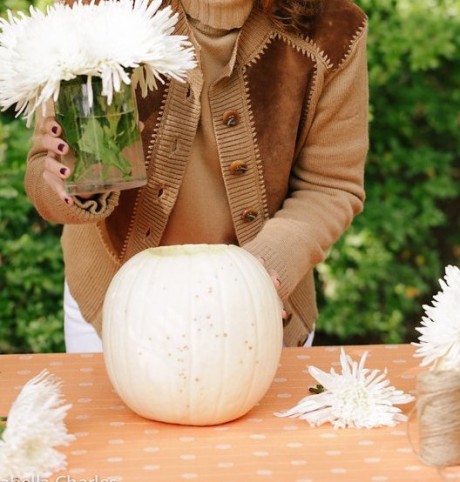 For a chic, organic arrangement, combine succulents, moss, and flowers in a wood dough bowl for a unique table centerpiece.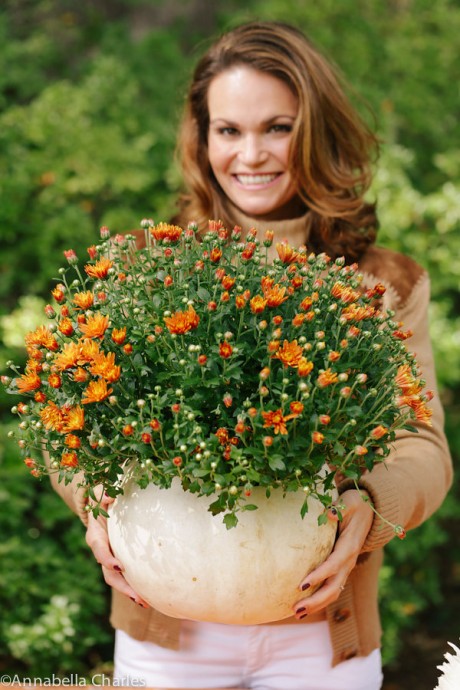 Happy Fall!
JJ