No matter how old we get, there's something undeniably exciting about receiving a package.  Enter the ever-growing trend of subscription boxes!  Generally speaking, subscription box services offer a curated sampling of products or foods delivered to your home (or to the home of a gift recipient) at specified intervals of time. No matter your age interests, or price points, there are literally hundreds of boxes from which to choose.  And usually, the value of the box contents is greater than the price of the box, so it's a perfect way to sample new products…while being surprised at the same time!
The subscription box trend really kicked off in 2010 with the launch of Birchbox, featuring monthly beauty samples and by 2012, new boxes were launching every week. The trend just keeps growing and now, a box can be found for every niche!
Subscription boxes also make perfect gifts, whether its a housewarming, wedding, holiday, birthday, or a new baby…the possibilities are endless.  And promise, there won't be any "jelly of the month club." reactions if you choose from these hand-picked companies:
Batch Memphis: locally produced, artisonal goods delivered to your doorstep.   
Originating in Nashville and now featuring 4 southern cities (Austin, Nashville, Memphis, Charleston), the Batch team curates and delivers a package including 3-5 unique, Memphis-made goods with a description of each product and its maker.  Each package will features its own distinctive theme.  Subscribers enjoy the convenience of discovering quality local goods without having to search all over town!  The founders of Batch were named as in "50 People Who are Changing the South in 2015" in this article in Southern Living.
And guess what?  Batch is offering JJ Keras Lifestyle readers 10% off using the code BATCHTASTIC and clicking HERE!
from $19.99/mo
BARKBOX: products and presents for your furry friends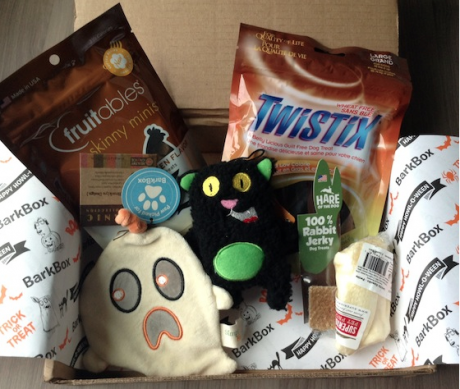 Each monthly box from Barkbox contains a combination of 4-6 treats, toys, and occasional hygiene products that have been hand selected and approved by Scout, head product tester for BarkBox.  First, choose your dog's size, then choose a subscription plan (1, 3, 6, or 12 month plans available).
As an added bonus, 10% of proceeds are donated to dog rescue organizations!  Also, make sure to follow @barkbox on Instagram for the most adorable pup pics!
JJ Keras Lifestyle readers can use the code: BarkBoxLive
from $20/month
ROCKSBOX: designer jewelry to wear as long as you wish.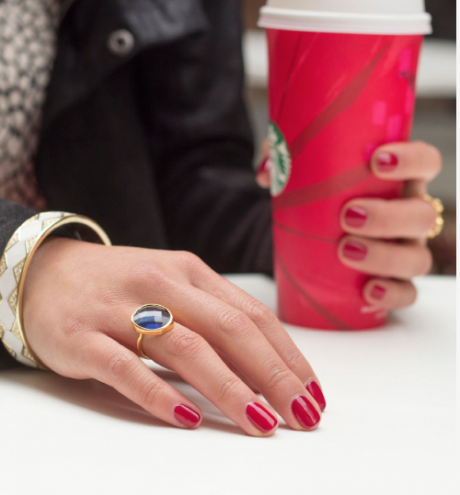 Have you ever wished you had a super stylish friend that you could borrow jewelry from at a moment's notice?  Enter Rocksbox, a type of jewelry rental subscription service.  First, sign up online and tell your stylist what types of jewelry you like.  Then, receive 3 pieces of designer jewelry (approx. $200 worth) handpicked for you to wear around town! Keep and flaunt your gems as long as you want, then send them back and get a new box.  And if there's a piece you've fallen in love with, purchase at 20% off.
And as a special offer for jjkeras.com readers, use the code MEMPHISROCKS when you sign up and get your first Rocksbox for FREE…how fabulous is that?
$19.00/month
BEANBOX: Experience gourmet coffee from the city known for its coffee obsession.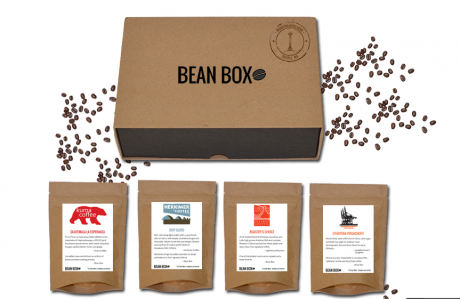 "Seattle is the epicenter for locally-roasted, authentic coffee. You can't go a mile without finding a coffee shop that treats a cup of coffee like a form of art."  Every month, you will receive 4 hand-picked gourmet coffee roasts from Seattle's top rated roasters.  Each Bean Box makes about 15 cups of coffee, is shipped fresh within 1-2 days of roasting, and  also contains special touches with each box, like delicious artisan chocolates.
$20/monthly
QUARTERLY: Curated packages from people you care about.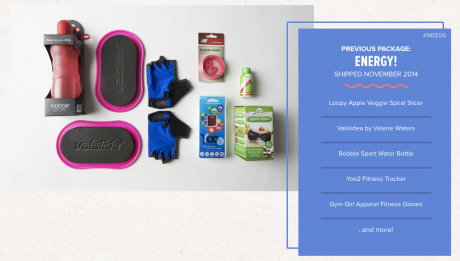 The premise of Quarterly is genus: choose your favorite cultural icon (chefs, actresses, musicians, lifestyle experts, fitness gurus, and more!), then they curate unique boxes, and you receive cool, handpicked stuff every three months!
For example, Bianca Jade is a leading fitness and fashion expert, and the founder of MizzFIT.com.  Her "Style Up 2 Shape Up" boxes guide you to radiant style and a strong life and include edgy and innovative wellness items.
from $50/quarter
ARTSNACKS: A monthly serving of the best art supplies.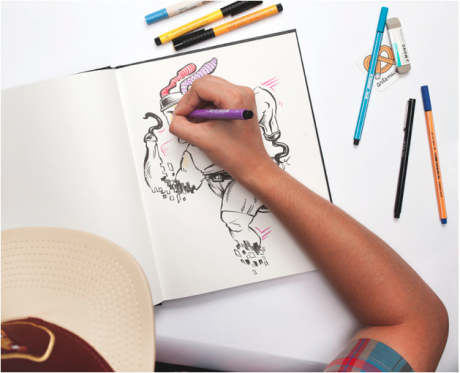 For the creative junkie, ArtSnacks delivers 4-5 full size premium art products right to your doorstep.  All items are hand-selected after rigorous testing from real art professionals and each order is sent with information about each product.
$20/month 
THE CRAVORY: innovative cookie delivery
For the foodie in your life, a subscription to The Cravory would hit the sweet spot!  The Cravory creates groundbreaking cookie flavors such as bourbon and chocolate, almond joyous, rosemary balsamic, lemon bar, and even a pancakes and bacon flavor!  You can choose subscriptions from six cookies to two dozen, and you will receive six Flavors of the Month.
from $9.00/month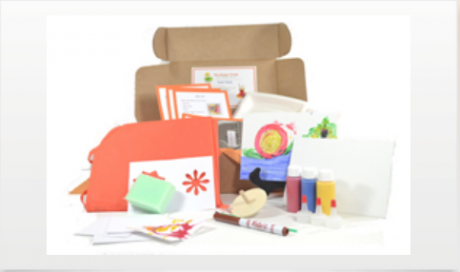 Don't you just love the look on your child's face when they  receive a package?
The Happy Trunk is set out to share their love for arts and crafts and DIY science experiments in order to help kids learn by doing. Hands on learning experiences not only enrich children's minds and self confidence, they create special moments for the whole family to engage and create together.  Each project box contains 2-3 art, craft and science projects and all materials and instructions included.  Each month features new projects and themes such as camping, dinosaurs, wind energy, puzzles, mixed media, crystals, circuits!
from $17.95/month
SOCK PANDA: fun and fashionable socks for everyone in the family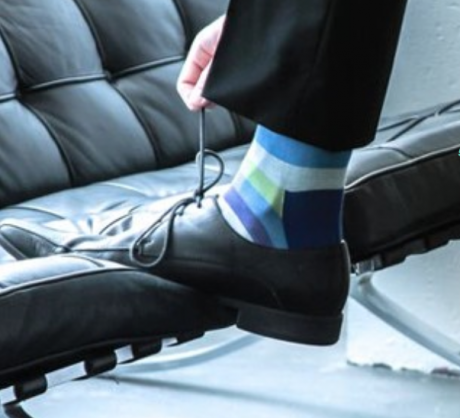 Sock Panda launched in 2011 with the vision that socks could be amazingly colorful, fun, and fashionable.  Keep those toes toasty with a monthly sox subscription of one or two pairs each month for men, women, and the kiddos.  Choose from either "cool" or "bold" styles, depending on your taste.  And since Sock Panda believes that sharing is caring, a pair of socks is donated to homeless shelters, low income senior centers, or under-privileged classrooms for each subscription purchased.
from $11/month
MY MUSE BOX: cosmetics inspired by favorite muses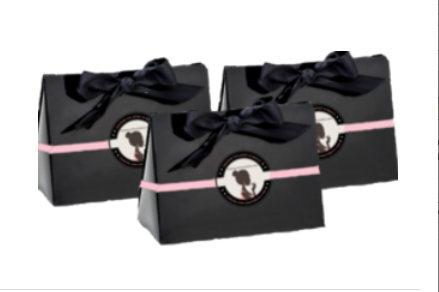 Are you stuck in a makeup rut?  Discover the latest and greatest beauty products with My Muse Box.  Every 2 months, receive 5 sample beauty products with a bi-monthly subscription.  Brands such as Dior, Prada, and Smashbox are included in the boxes so there's no excuse not to branch out and try a new look!
from $29.99 bimonthly
For more information on the hundreds of subscription boxes out there, My Subscription Addiction is a great resource offering  reviews and pictures of almost every box, as well as deals, sneak peeks, and giveaways.
What's been your experience with Subscription boxes?  Do you have any favorites to add to the list?
Click HERE to watch the Subscription Boxes segment on WREG Live@9!